DID YOU BUY ONE OF MY BOOKS AND NOT RECEIVE IT?
I always send out my books by e-mail to the address given on your Paypal account. If you don't get the book within 24 hours, you either aren't receiving my e-mails and/or can't accommodate a 9MB file. You need to change your Spam settings to not automatically delete e-mails, and check your Spam folder for my e-mails. If your e-mail account can't handle a file in the 5-10MB size range, I will need a different e-mail where I can send you the book. And by the way, once I have sold you a book, I will send it to you again as many times as you need me to, think of it as insurance against computer crashes, just write to me with the same e-mail as you have on the Paypal account, that's all the confirmation I need and I have the data on my book sales safe from any crashes on my side.


SAMPLE STORIES
One New Sample Posted Every Week
Plus One Sample Re-Run From Last Year
NOW ON SALE!
USE THE "CLICK TO LOOK INSIDE"
FOR MORE FREE STUFF!



The Wishing Well
Phillip is visiting his cousin who offers to show him the local wishing well, just toss in a dime and say the name of the one you love, and they will appear for you soon after. He watches as three female friends who came with them make their wishes (and the men appear soon after), then it's his turn. He takes the chance, names a local hunk he has become infatuated with, and sure enough, the stud walks out of the bushes and into his arms.


Consolation Prize
Our hero is a male model working on a TV game show and is a prop in the booby prize inside a box...a mule! The winners of this booby prize is a family of a father and his three large hunky men, all from the backwoods. Later, they claim our hero in all seriousness as a fairly-won part of their prize...and the three sons intend to enjoy their prize while on the ride home!


Blind Man's Bluff
One of my older stories and published in a magazine circa 1990. Our hero has been hired to be a housekeeper for a man, but never knew the man in question was blind. He sets to work and takes the opportunity to exercise his love of nudism, only to discover that the man is blind, not stupid, and turns our hero's little bluff to his own advantage.


Special Agent
A CIA special agent is given an odd duty, he is to meet up with a man and then do anything he is told to do via the link back to headquarters. He never expected his mission was to search the man very, very carefully, which leads to some extracurricular activities on his part when the action gets sexual.


A Taste of Prison
As a big, hulking, dangerous-looking man, Matt was surprised to find his new job upon getting out of prison was to be the security guard for a wealthy man. But the man reveals that he is about to be sent into prison and has selected our hero for the purpose of finding out what prison life is really like...as in being the bitch for a big-cocked stud like Matt!


Saturday Night Bath
When our cowboy ranch hand gets into town for his once-a-month chance to have some fun for a change, he notices the new bath house (tent, rather) and decides what he'd like most is a hot bath. His friends deride him for not heading right for the other pleasures the town has to offer (gambling and a whorehouse) but our hero discovers that there's plenty of pleasure waiting for him in the baths offered under that tent!


Sleeping With Willie
Jeff's car has sustained two flat tires at once on a lonely country road in a heavy rain at night. He beats his way to the nearby farmhouse and finds himself stranded until morning, with no place to sleep but with the farmer's son. The son, Willie, turns out to be a lot more than a sleepwalker as Jeff finds out that night.


The Substitute Princess
Sanitized version. Princess Marrina is in danger, an ambitious Duke has forced her father to arrange her marriage to the Duke's oldest son. The King has a plan to stop the marriage, for Prince Forrin resembles his sister closely. Prince Forrin must pretend to be his sister until she can be hidden safely abroad, but the wedding has been sprung on him and he is now faced with the wedding night, and his new husband is now in bed with him! To read the unsanitized version, you have to ask me about the Rogue Moon. Send an e-mail to Tommyhawk1@AOL.COM.



ATTENTION WEBMASTERS: I HAVE NOW SET UP
A "STORY OF THE WEEK" FEATURE YOU CAN
POST ON YOUR OWN WEBSITE. THE STORY AND
IMAGE WILL CHANGE EVERY WEEK.

Tommyhawk's

Fantasy World!
TO SELECT FROM THE AVAILABLE
BANNERS, CLICK HERE


MY LATEST KINDLE BOOKS
AT AMAZON.COM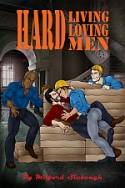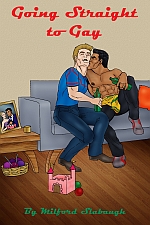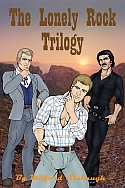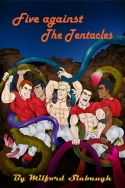 MY LATEST NOOK BOOKS
AT BARNES & NOBLE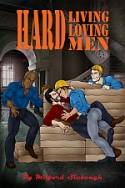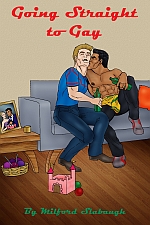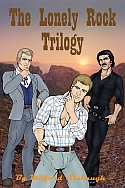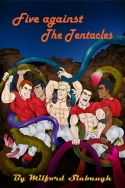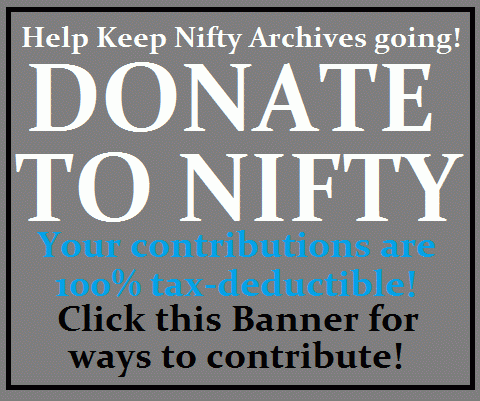 Tommyhawk's Guide
to Writing Erotica
If you want to write gay erotica,
this is your one-stop shop to the practicalities
of how to write the GOOD stuff!