DID YOU BUY ONE OF MY BOOKS AND NOT RECEIVE IT?
I always send out my books by e-mail to the address given on your Paypal account. If you don't get the book within 24 hours, you either aren't receiving my e-mails and/or can't accommodate a 9MB file. You need to change your Spam settings to not automatically delete e-mails, and check your Spam folder for my e-mails. If your e-mail account can't handle a file in the 5-10MB size range, I will need a different e-mail where I can send you the book. And by the way, once I have sold you a book, I will send it to you again as many times as you need me to, think of it as insurance against computer crashes, just write to me with the same e-mail as you have on the Paypal account, that's all the confirmation I need and I have the data on my book sales safe from any crashes on my side.


SAMPLE STORIES
One New Sample Posted Every Week
Plus One Sample Re-Run From Last Year
NOW ON SALE!
USE THE "CLICK TO LOOK INSIDE"
FOR MORE FREE STUFF!



Leaving Tompkinville
Harold and Brad are two long-time friends who have now graduated from high school. Harold is staying in Tompkinville to work in his father's hardware store, Brad is bound for college and the world outside this little town. But even as life tears these two old friends apart, they join together as lovers for the first time.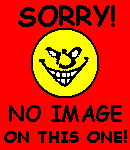 Bomb Threat
Our hero works at a grocery store where a bomb threat has just been called in. The bomber says he can see everything they're doing, but he won't detonate the bomb if they'll all do exactly what he tells them to do...which is to gang-bang our hero!


If I Were Gay
Chet has been told by a new neighbor that his longtime friend and roommmate Flynn is gay and now he's out to face Flynn down, find out if it's true or not. But Flynn proves to Chet that he's not gay in the most unusual way, by showing him what a gay person would be doing with him.


Timeshare
Frank goes up to his timeshare mountain cabin for his weeklong vacation, only to find that another man, Efram, has been scheduled for the same week. Neither wants to give up their week in the mountains, so they agree to share the cabin, which leads to another, entirely different, sort of sharing. Rough sex, but not rape.


My Roommate is an Alien
Our hero gets home from work one day to find his roommate acting very strangely...but in a good way! Instead of being a straight, lazy slob, the roommate has now cleaned the apartment, cooked our hero a nice dinner, and after that, takes him to bed for some of the most fantastic sex he's ever had. Something has got to be wrong here...unfortunately!


The Narcissus Solution
This tale takes time travel to its logical and sexy conclusion, when our hero, part of an experiment, travels back in time to when he was 18 years old. Marooned here with no way to return to his own time, he decides to pay himself a visit and what happens next, the solution to time travel paradoxes, is really inevitable.


Taking Brett Into It
Sanitized version. Our hero's league softball team has a problem, they need someone to volunteer to chaperone their away games all summer and his mother's lover Brett is the only one available. Our hero sets out to convince Brett to volunteer and will do whatever it takes to convince him to sign up! To read the unsanitized version, you have to ask me about the Rogue Moon. Send an e-mail to Tommyhawk1@AOL.COM.


Knight Takes Pawn
Graynor and Ewen are members of the Ducal Guard picked for a special assignment, a life-sized chess game where they are the pieces. But this game has a special penalty for any piece that is captured during play, and veteran Graynor worries about recruit Ewen's ability to take what the Duke is going to be dishing out in the game!



ATTENTION WEBMASTERS: I HAVE NOW SET UP
A "STORY OF THE WEEK" FEATURE YOU CAN
POST ON YOUR OWN WEBSITE. THE STORY AND
IMAGE WILL CHANGE EVERY WEEK.

Tommyhawk's

Fantasy World!
TO SELECT FROM THE AVAILABLE
BANNERS, CLICK HERE


MY LATEST KINDLE BOOKS
AT AMAZON.COM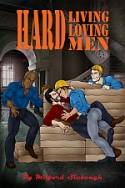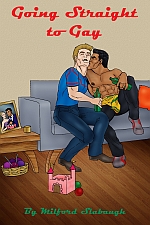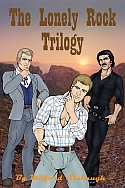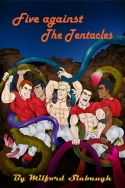 MY LATEST NOOK BOOKS
AT BARNES & NOBLE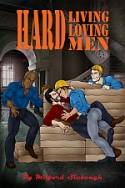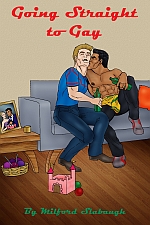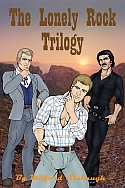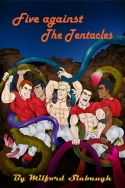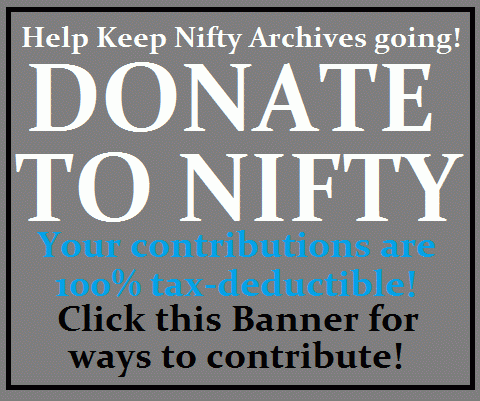 Tommyhawk's Guide
to Writing Erotica
If you want to write gay erotica,
this is your one-stop shop to the practicalities
of how to write the GOOD stuff!