DID YOU BUY ONE OF MY BOOKS AND NOT RECEIVE IT?
I always send out my books by e-mail to the address given on your Paypal account. If you don't get the book within 24 hours, you either aren't receiving my e-mails and/or can't accommodate a 9MB file. You need to change your Spam settings to not automatically delete e-mails, and check your Spam folder for my e-mails. If your e-mail account can't handle a file in the 5-10MB size range, I will need a different e-mail where I can send you the book. And by the way, once I have sold you a book, I will send it to you again as many times as you need me to, think of it as insurance against computer crashes, just write to me with the same e-mail as you have on the Paypal account, that's all the confirmation I need and I have the data on my book sales safe from any crashes on my side.


SAMPLE STORIES
One New Sample Posted Every Week
Plus One Sample Re-Run From Last Year
NOW ON SALE!
USE THE "CLICK TO LOOK INSIDE"
FOR MORE FREE STUFF!



The Cure For Your Ills
Our hero sees the shop's sign, "The Cure For Your Ills" and, since his life sucks, he figures he'll see what the shop has to offer. What he gets for his money is a date at a bar with a mean biker-dude who takes him into the back room and shows him that a bad time is what he is really needing after all! Rough sex.


The Narcissus Solution
Sanitized version. This tale takes time travel to its logical and sexy conclusion, when our hero, a time traveler, finds himself stuck in the past when his original self was only 18 years old. He has to avoid the "Oedipus Paradox" (I'm my own father!) but the solution for that lies in another well-known Greek myth.


A Good Old-Fashioned Butt-Pounding
Johnny had a new job at a construction site, and knew the dangers of turning down the rather rough hospitality of his fellow workers. But another guy at the jobsite has done so and Johnny finds himself a part of a group out to revenge themselves on the one who has spurned their offer of sharing a beer after work, with unexpected results!


Taking Brett Into It
Sanitized version. Our hero's league softball team has a problem, they need someone to volunteer to chaperone their away games all summer and his mother's lover Brett is the only older man available. So our hero is out to convince Brett to volunteer and will do whatever it takes to convince him to sign up! To read the unsanitized version, you have to ask me about the Rogue Moon. Send an e-mail to Tommyhawk1@AOL.COM.


House Arrest
Sanitized version. Eric is under house arrest even though still in high school (a senior), and about to spend the next five weeks all alone in the house all day during his break from year-round school. But there's a new family next door and the young man there is also under house arrest! The two thus form a friendship that kicks into high gear when the vacation starts and they're home alone all day together. Note: This story has an alternate title at Rogue Moon! To read the unsanitized version, you have to ask me about the Rogue Moon. Send an e-mail to Tommyhawk1@AOL.COM.


Doll's Eyes
Our hero Marvin is an adult but simple-minded man who lives with his mother and a rag doll named Harold that goes everywhere with him, especially out into the garden where our hero is allowed to go alone. But he's not alone in the garden this night, there's the neighbor boy who wants to get closer to Marvin for some sexual fun and mischief. But this neighbor hadn't counted on Harold being a part of the action, which leads these two into a sexual adventure unlike any other!


Pursuing Happiness
Jebbett and Marev are two long-time friends sharing a search for the magical creature called the "cellephite" (also known as the "bluebird of happiness.") They are two carefree friends sharing the quest...until the day when Jebbett actually catches a cellephite! Marev turns out to be less than thrilled by the end of the quest, for sometimes joy lies more in the searching rather than the finding, as these two learn that night.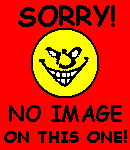 Glue-Gun Troubles
Another of the misadventures (number 4 of 5) spurred by the inventions of the mad Professor Zetter. This time, he's come up with a device that will glue anything to anything, at least for a while. It even can glue people together, and when the device ends up in the hands of a guy with a vendetta against the entire University football team, the action on the field takes a whole new turn!



ATTENTION WEBMASTERS: I HAVE NOW SET UP
A "STORY OF THE WEEK" FEATURE YOU CAN
POST ON YOUR OWN WEBSITE. THE STORY AND
IMAGE WILL CHANGE EVERY WEEK.

Tommyhawk's

Fantasy World!
TO SELECT FROM THE AVAILABLE
BANNERS, CLICK HERE


MY LATEST KINDLE BOOKS
AT AMAZON.COM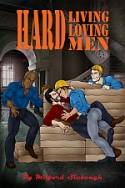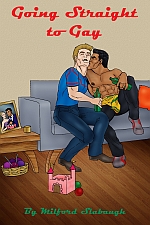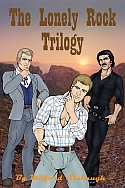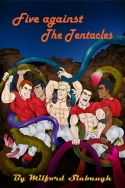 MY LATEST NOOK BOOKS
AT BARNES & NOBLE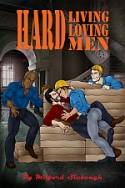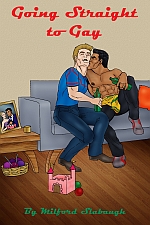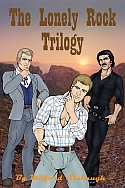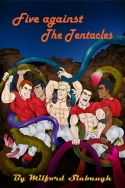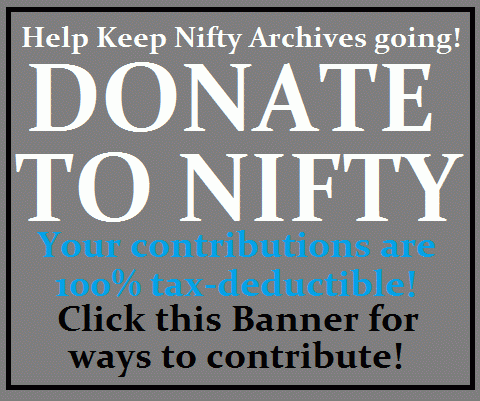 Tommyhawk's Guide
to Writing Erotica
If you want to write gay erotica,
this is your one-stop shop to the practicalities
of how to write the GOOD stuff!