NOW ON SALE!
HARD LIVING, HARD LOVING MEN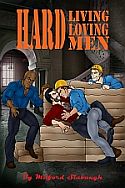 Click Image for More Info
and a Sample Story

DID YOU BUY ONE OF MY BOOKS AND NOT RECEIVE IT?
I always send out my books by e-mail to the address given on your Paypal account. If you don't get the book within 24 hours, you either aren't receiving my e-mails and/or can't accommodate a 9MB file. You need to change your Spam settings to not automatically delete e-mails, and check your Spam folder for my e-mails. If your e-mail account can't handle a file in the 5-10MB size range, I will need a different e-mail where I can send you the book. And by the way, once I have sold you a book, I will send it to you again as many times as you need me to, think of it as insurance against computer crashes, just write to me with the same e-mail as you have on the Paypal account, that's all the confirmation I need and I have the data on my book sales safe from any crashes on my side.


SAMPLE STORIES
One New Sample Posted Every Week
Plus One Sample Re-Run From Last Year
NOW ON SALE!
USE THE "CLICK TO LOOK INSIDE"
FOR MORE FREE STUFF!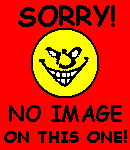 A Night Talk
Sanitized version. Our hero is a poor black farmer in the deep South of 1892, with a problem as old as time...his stepnephew has a problem his sister wants him to handle by talking to the boy. The problem is that this young man has declared he only wants to have sex with other men, so our hero figures the best way to handle this is to have a very special talk late at night with the youth, but the talk doesn't turn out the way he expected. To read the unsanitized version, you have to ask me about the Rogue Moon. Send an e-mail to Tommyhawk1@AOL.COM.


The Substitute Princess
Prince Forrin's sister, Princess Marrina, is in danger, an ambitious Duke has forced her father to arrange a marriage for her to his between her and his oldest son. The King is not willing to lose his favored daughter to this, but when he sees how like his sister his third son is, he arranges for them to switch places. All our hero Prince Forrin needs to do is pretend to be his sister for three days, but when the wedding is sprung on him and he is faced with the wedding night, all he can do is hope for the best when his new husband climbs into bed with him!


Call Me Raymond
Raymond has gotten home early from the office, an hour and a half at home all to himself. A bit of "me" time is called for, and what is more natural for that than to pull out his favorite device, the chronostater, which turns our hero into his own best friend...and his own worst enemy!


No-Account
Sanitized version. Toby has moved with his mother to a trailer park and his mother is worried about the "no-account" neighbors. But our hero gets to know the neighbor man who has a motorcycle, and the ride he's given ends up in a session in the bushes of no-account behavior our hero isn't going to soon forget! To read the unsanitized version, you have to ask me about the Rogue Moon. Send an e-mail to Tommyhawk1@AOL.COM.


Earning My Keep
WITH A BRAND NEW, NEVER-BEFORE-PUBLISHED IMAGE!
Sanitized version. Bobby has moved out on his own...well, sort of. He's staying with a family friend and the man's son in a two-bedroom apartment, and he's not paying rent or food or anything. The thing is, the man's son thinks Bobby should do something to earn his keep around the place and fortunately our hero comes up with something that'll keep both father and son very happy to have him around. No incest in this sanitized version. To read the unsanitized version, you have to ask me about the Rogue Moon. Send an e-mail to Tommyhawk1@AOL.COM.


Crybaby
An inept burglar is caught by the owner of the isolated house. The young man is so distraught that he whines to be released, but the owner decides to administer his own punishment and, in the process, finds that this crybaby burglar has stolen his heart.


The Bachelor Party
His best friend is getting married, so our hero goes all out on the bachelor party even though he thinks the marriage is a big mistake. But when the groom-to-be gets drunk and, stripped and put into bed, begins hollering for his sweetheart, our hero ends up being sent naked to his bed as a joke. However, the groom-to-be doesn't notice the substitution, even when he finds himself with a mouthful of our hero's cock!


Old Photographs
Sanitized version. Our hero is going through old photographs and finds an envelope containing a set he had from when he and his three friends had had to deal with an older bully who had been terrorizing them for years. And they did, thanks to an old abandoned house and the clever use of the photographs he now holds in his hands...and remembers. To read the unsanitized version, you have to ask me about the Rogue Moon. Send an e-mail to Tommyhawk1@AOL.COM.



ATTENTION WEBMASTERS: I HAVE NOW SET UP
A "STORY OF THE WEEK" FEATURE YOU CAN
POST ON YOUR OWN WEBSITE. THE STORY AND
IMAGE WILL CHANGE EVERY WEEK.

Tommyhawk's

Fantasy World!
TO SELECT FROM THE AVAILABLE
BANNERS, CLICK HERE


MY LATEST KINDLE BOOKS
AT AMAZON.COM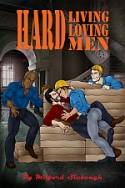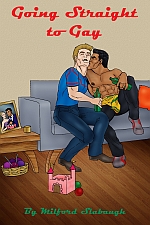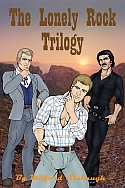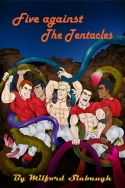 MY LATEST NOOK BOOKS
AT BARNES & NOBLE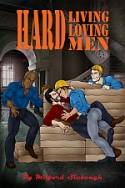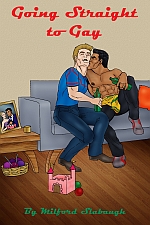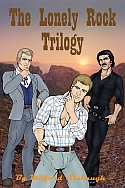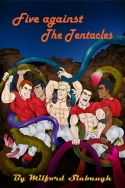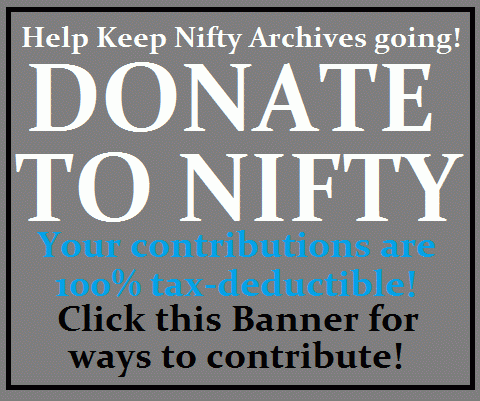 Tommyhawk's Guide
to Writing Erotica
If you want to write gay erotica,
this is your one-stop shop to the practicalities
of how to write the GOOD stuff!




TOMMYHAWK'S
QUALITY LINKS
Personally checked by me to be guaranteed worthwhile sites.