DID YOU BUY ONE OF MY BOOKS AND NOT RECEIVE IT?
I always send out my books by e-mail to the address given on your Paypal account. If you don't get the book within 24 hours, you either aren't receiving my e-mails and/or can't accommodate a 9MB file. You need to change your Spam settings to not automatically delete e-mails, and check your Spam folder for my e-mails. If your e-mail account can't handle a file in the 5-10MB size range, I will need a different e-mail where I can send you the book. And by the way, once I have sold you a book, I will send it to you again as many times as you need me to, think of it as insurance against computer crashes, just write to me with the same e-mail as you have on the Paypal account, that's all the confirmation I need and I have the data on my book sales safe from any crashes on my side.


SAMPLE STORIES
One New Sample Posted Every Week
Plus One Sample Re-Run From Last Year
NOW ON SALE!
USE THE "CLICK TO LOOK INSIDE"
FOR MORE FREE STUFF!



The Curse of Thirst
When the young recruit is driven from the Sisian Guard for having homosexual relations with his fellow Guardsmen, they are visited by the recruit's mother--a powerful witch! She promptly lays a curse upon the Captain of the Guards, a curse of thirst that cannot be slaked except by the seed of mens' tools. And it's a thirst that cannot be slaked even by the entire Guards' output! What are his men going to do...other than keep pulling out their cocks for him to suck nonstop, that is!


The Sidekick's Halloween
Sanitized version. Freddy's family has moved to a new town and Mom wants them to start fitting in, so she insists Freddy and her live-in lover James attend the Sidekicks' Halloween party, an annual event in this town. But when they get there, Freddy finds out James knew about this party all along and it was why they'd moved there, and with James as the Green Arrow and Freddy as Speedy, it's time for them to start fitting in! To read the unsanitized version, you have to ask me about the Rogue Moon. Send an e-mail to Tommyhawk1@AOL.COM.


I Want to Stay With You!
Sanitized version. When our hero and his wife get a divorce, their exchange student has to decide which one he'll stay the rest of his exchange program period with. And Lars declares flat out, "I want to stay With you, Edward!" When the divorce judge agrees, our hero takes Lars back with him to his motel room and they have to share the bed. Only temporary, our hero thinks, but it turns out that when Lars says he wants to stay with Edward, he's talking about a lot more than living arrangements! To read the unsanitized version, you have to ask me about the Rogue Moon. Send an e-mail to Tommyhawk1@AOL.COM.


The Marriage Fixer
Terrance is having marriage troubles, and is told he needs the local "marriage fixer." This turns out to be a young mentally simple man, Evan, who takes on his duties by going to Terrance's farm with him, and Evan starts by crawling into Terrance's bed and giving him the ride of his life!


Gotta Put Out
Lance is a high school senior and new at the school, so when a popular boy Russell asks him to double-date (his girlfriend has an out-of-town relative in tow), he agrees eagerly. Russell has a reputation at school of always scoring when he goes on a date, but when the two girls both cancel on them, these two are left to go out alone together, but Russell isn't going to let that wreck his reputation; and Lance has to put out!


The Last Man on Earth
Sanitized version. James is the last man on Earth, living in the human race's last city with only a lot of robots and plenty of technology to keep him company. It's up to him to repopulate the planet somehow, but what can one man do? Well, it turns out, quite a lot and James gets to rebuild the human race to suit himself. To read the unsanitized version, you have to ask me about the Rogue Moon. Send an e-mail to Tommyhawk1@AOL.COM.


Alliance by Marriage
Prince Shann is waiting with his family to see the Crown Prince of Grattekon arrive, who is to be married to his sister, Princess Primrose. But when his sister gets a look at the rough, rugged mountain prince, she and her mother take off on the day she is to wed. This leaves the Grattekon prince standing at the altar, but that's all right...he'll just marry Prince Shann instead!


A Mercenary's Life
Bren is a serf about to face a battle armed only with a rake, until Cuthet, a hired professional mercenary, comes to his aid. Bren wonders why the mercenary is helping him but accepts the help, a dagger with which to fight, a companion in the battle that saves his life. And after the victory, there is the celebration and Bren discovers why Cuthet has chosen him above all the others.



ATTENTION WEBMASTERS: I HAVE NOW SET UP
A "STORY OF THE WEEK" FEATURE YOU CAN
POST ON YOUR OWN WEBSITE. THE STORY AND
IMAGE WILL CHANGE EVERY WEEK.

Tommyhawk's

Fantasy World!
TO SELECT FROM THE AVAILABLE
BANNERS, CLICK HERE


MY LATEST KINDLE BOOKS
AT AMAZON.COM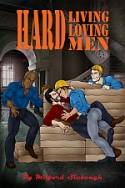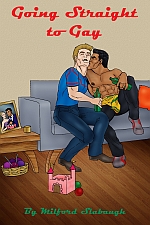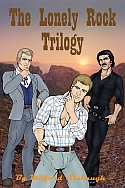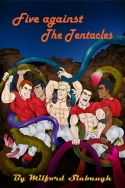 MY LATEST NOOK BOOKS
AT BARNES & NOBLE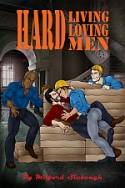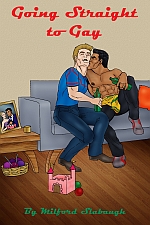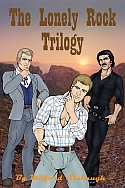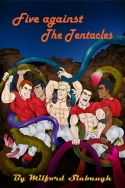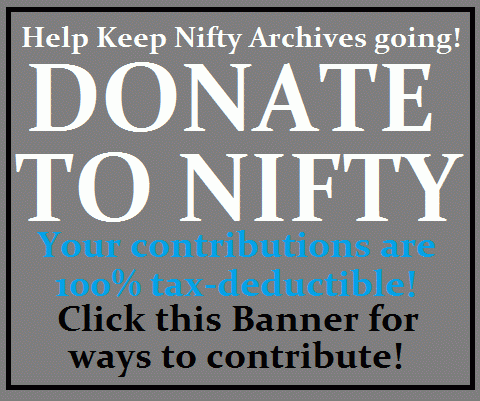 Tommyhawk's Guide
to Writing Erotica
If you want to write gay erotica,
this is your one-stop shop to the practicalities
of how to write the GOOD stuff!