DID YOU BUY ONE OF MY BOOKS AND NOT RECEIVE IT?
I always send out my books by e-mail to the address given on your Paypal account. If you don't get the book within 24 hours, you either aren't receiving my e-mails and/or can't accommodate a 9MB file. You need to change your Spam settings to not automatically delete e-mails, and check your Spam folder for my e-mails. If your e-mail account can't handle a file in the 5-10MB size range, I will need a different e-mail where I can send you the book. And by the way, once I have sold you a book, I will send it to you again as many times as you need me to, think of it as insurance against computer crashes, just write to me with the same e-mail as you have on the Paypal account, that's all the confirmation I need and I have the data on my book sales safe from any crashes on my side.


SAMPLE STORIES
One New Sample Posted Every Week
Plus One Sample Re-Run From Last Year
NOW ON SALE!
USE THE "CLICK TO LOOK INSIDE"
FOR MORE FREE STUFF!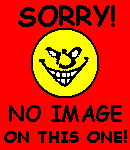 A Mercenary's Life
Bren is a serf about to face a battle armed only with a rake, until Cuthet, a hired professional mercenary, comes to his aid. Bren wonders why the mercenary is helping him but accepts the help, a dagger with which to fight, a companion in the battle that saves his life. And after the victory, there is the celebration and Bren discovers why Cuthet has chosen him above all the others.


A Craving for Slim Jims
No matter how successful Dennis was as a corporate lawyer, he couldn't shake off things from his blue-collar origins, such as a desire for those long sticks of meat, Slim Jims. But when his so-proper wife leaves him for the weekend, our hero returns to his lower-income hometown and finds some old friends there who remember him very well indeed and help him with another craving he'd been having!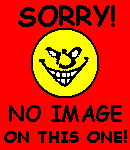 Consolation Prize
Our hero was working as a male model on a game show, playing different parts to illustrate the prizes, including sitting on a mule as part of a booby prize. But after, he was picked up by the loser that won that booby prize, four big country hicks who figure that he was part of their prize and intend to keep him and fuck him whenever they feel like.


Talking With Larry
His wife has some honey-do projects for him this weekend so she's upset that he insists on going over as usual and spend the morning with his friend Larry. But when he gets there, and Larry's lying out working on a car, the two of them don't do a whole lot of talking!


Special Agent
Finn was a special agent of the CIA sent to make contact with an enemy agent in complete secrecy. It's just the two of them in an old warehouse and the first thing they need to do is check each other for listening devices. But the search turns out to be more involved than expected, and Finn is wondering if the CIA knows what it's doing, anyhow?


Service While You Wait
Sanitized version. His car is breaking down as he pulls into a station which promises service while he waits. He figures that means his car will be serviced while he waits for it to be fixed. However, in the waiting room is the owner's son, who provides him with just the sort of service a man needs while waiting for his car! To read the unsanitized version, you have to ask me about the Rogue Moon. Send an e-mail to Tommyhawk1@AOL.COM.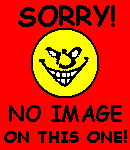 Saturday Night Bath
Chet, a cowhand off a ranch of the Old West, has come to town for his once-a-month evening to relax and enjoy himself. When he sees the new bathhouse set up, he decides to start off his evening with a nice, hot bath, but his Saturday night bath turns out to be the town's prime attraction for this hunky cowboy!


The Gravediggers' Sons
Sanitized version. Charley and his father, in the year 1930, are going to his dad's new job, working as a gravedigger at a large town's cemetery. They end up sharing a house with the other gravedigger at the place, a black man and his son, and before long, our hero finds that while the townspeople shun him and his father as ghouls, the black man and his son are more than ready to be very, very friendly to them. No incest. To read the unsanitized version, you have to ask me about the Rogue Moon. Send an e-mail to Tommyhawk1@AOL.COM.



ATTENTION WEBMASTERS: I HAVE NOW SET UP
A "STORY OF THE WEEK" FEATURE YOU CAN
POST ON YOUR OWN WEBSITE. THE STORY AND
IMAGE WILL CHANGE EVERY WEEK.

Tommyhawk's

Fantasy World!
TO SELECT FROM THE AVAILABLE
BANNERS, CLICK HERE


MY LATEST KINDLE BOOKS
AT AMAZON.COM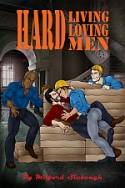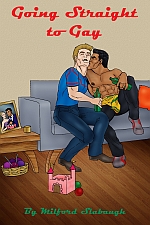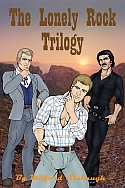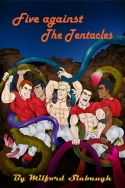 MY LATEST NOOK BOOKS
AT BARNES & NOBLE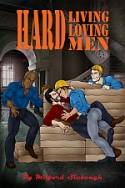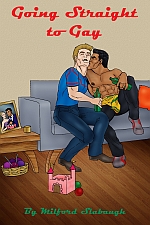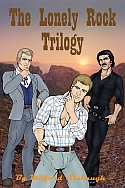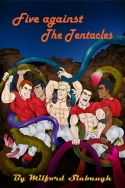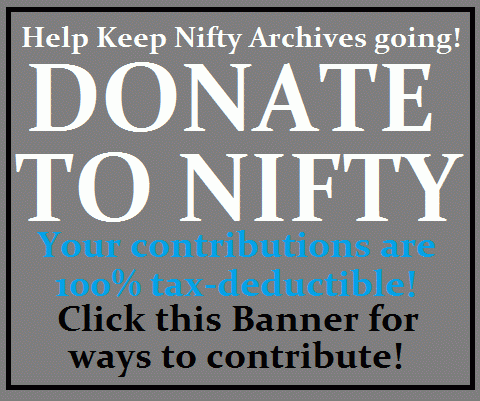 Tommyhawk's Guide
to Writing Erotica
If you want to write gay erotica,
this is your one-stop shop to the practicalities
of how to write the GOOD stuff!