DID YOU BUY ONE OF MY BOOKS AND NOT RECEIVE IT?
I always send out my books by e-mail to the address given on your Paypal account. If you don't get the book within 24 hours, you either aren't receiving my e-mails and/or can't accommodate a 9MB file. You need to change your Spam settings to not automatically delete e-mails, and check your Spam folder for my e-mails. If your e-mail account can't handle a file in the 5-10MB size range, I will need a different e-mail where I can send you the book. And by the way, once I have sold you a book, I will send it to you again as many times as you need me to, think of it as insurance against computer crashes, just write to me with the same e-mail as you have on the Paypal account, that's all the confirmation I need and I have the data on my book sales safe from any crashes on my side.



DONATE TO
TOMMYHAWK'S FANTASY WORLD
Help me to keep this ad-free story site going,
and to afford to spend my time writing more!

SAMPLE STORIES
One New Sample Posted Every Week
Plus One Sample Re-Run From Last Year
NOW ON SALE!
USE THE "CLICK TO LOOK INSIDE"
FOR MORE FREE STUFF!



Bounce Tag
A Sanitized version. Mark and Brian are two college guys on their way home, only in this future year, their home is in a LaGrange colony nearly a hundred million miles away from Earth and they're traveling by spaceship. Along for the ride is 18-year-old Chris, who is eager to spend the two-week trip playing games with these two older youths, space games like bounce-tag and, of course, the games that every young stud likes to play with the toy that hangs between his legs, and Chris ends up well stuffed as a result. To read the unsanitized version, you have to ask me about the Rogue Moon. Send an e-mail to Tommyhawk1@AOL.COM.


My Pet Human
Our alien hero wishes a pet and what would make a better pet for him than a human, those strange beings that look so much like himself, only a sixth as tall and obviously not intelligent. But the handsome young male human he adopts for his pet turns out to have talents that he never suspected including a surprising way of communication that doesn't involve telepathy, the very foundation of intelligent life!


Larruping
Harold is traveling west and his mother insists he stops and visit his "cousin" (third-cousin, actually) Jefferson at the old homestead. He does, to find himself introduced to the man's dog, a "larruping dog" which he says will lick him all over in bed at night. Our hero isn't interested in animal sex, but figures that, by pretending to be the dog, he can slip into Jefferson's bed and satisfy a long held desire for this studly third-cousin. All he has to do is be "larruping" good in bed!


Three Men in a Tub
A sanitized story. Eddie went on a hunting trip with his best friend Alan and Alan's two brothers, but when a mudslide wipes out their camp, all four end up sharing a motel's honeymoon room (the only room available) with a gigantic tub that they all four have a terrific time in, as Eddie takes on all three studs at once! To read the unsanitized version, you have to ask me about the Rogue Moon. Send an e-mail to Tommyhawk1@AOL.COM.


Starting Over
Joe is a thirty-seven years old, straight and newly divorced man with a nine-year-old daughter, who's just starting to re-enter the dating game again. Starting over is difficult enough, but when he ends up hanging out one evening at a gay bar, starting over takes on a whole new meaning!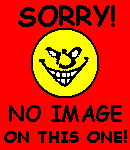 Three Times Two's a Crowd
Sanitized version. Evan and William have brought their friends (two each, for a total of six men) on a vacation and they're sharing a hotel suite that turns out to only have two beds for the six of them. So it's three to each bed, which turns out to make a whale of a good time for all six of them. This orgiastic storyline is something of a departure for my usual writing style, by the way! To read the unsanitized version, you have to ask me about the Rogue Moon. Send an e-mail to Tommyhawk1@AOL.COM.


Bear's Christmas Bonus
Bobby "Bear" Mathers is working in an auto shop and hasn't received his Christmas bonus even on December 22nd. When his boss drops the news that there will be no bonus this year, Bear takes his own bonus by taking his boss' hot ass, and his boss is only too willing to give it! This story carries an older, beloved Josman image removed from a story by another author, and I am recycling the illustration with this story written specifically for it.


Something to Play With
Sanitized version. His ex-wife ("The Beast") has dumped her brother Toby on our hero for the holiday, then took off with all her brother's luggage and all our hero's Christmas presents from his family as her latest sally of revenge on him. These two make the best of things, and our hero tells the brother that for his Christmas present, he can take anything he wants, just "grab it." But he wasn't expecting Toby to pick what our hero had between his legs to grab! To read the unsanitized version, you have to ask me about the Rogue Moon. Send an e-mail to Tommyhawk1@AOL.COM.



ATTENTION WEBMASTERS: I HAVE NOW SET UP
A "STORY OF THE WEEK" FEATURE YOU CAN
POST ON YOUR OWN WEBSITE. THE STORY AND
IMAGE WILL CHANGE EVERY WEEK.

Tommyhawk's

Fantasy World!
TO SELECT FROM THE AVAILABLE
BANNERS, CLICK HERE


MY LATEST KINDLE BOOKS
AT AMAZON.COM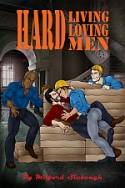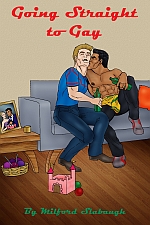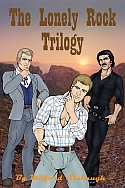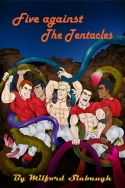 MY LATEST NOOK BOOKS
AT BARNES & NOBLE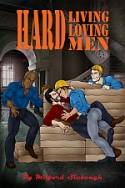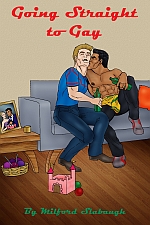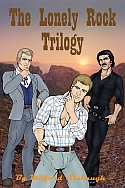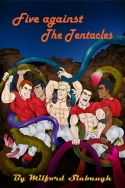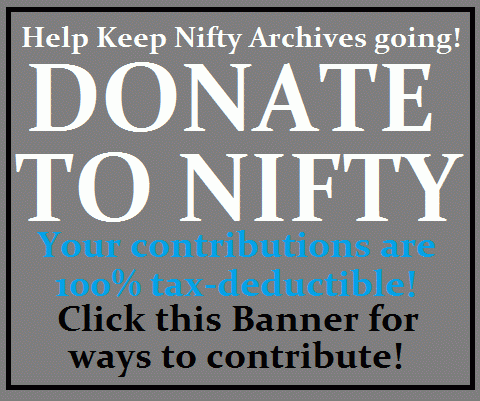 Tommyhawk's Guide
to Writing Erotica
If you want to write gay erotica,
this is your one-stop shop to the practicalities
of how to write the GOOD stuff!