DID YOU BUY ONE OF MY BOOKS AND NOT RECEIVE IT?
I always send out my books by e-mail to the address given on your Paypal account. If you don't get the book within 24 hours, you either aren't receiving my e-mails and/or can't accommodate a 9MB file. You need to change your Spam settings to not automatically delete e-mails, and check your Spam folder for my e-mails. If your e-mail account can't handle a file in the 5-10MB size range, I will need a different e-mail where I can send you the book. And by the way, once I have sold you a book, I will send it to you again as many times as you need me to, think of it as insurance against computer crashes, just write to me with the same e-mail as you have on the Paypal account, that's all the confirmation I need and I have the data on my book sales safe from any crashes on my side.



DONATE TO
TOMMYHAWK'S FANTASY WORLD
Help me to keep this ad-free story site going,
and to afford to spend my time writing more!

SAMPLE STORIES
One New Sample Posted Every Week
Plus One Sample Re-Run From Last Year
NOW ON SALE!
USE THE "CLICK TO LOOK INSIDE"
FOR MORE FREE STUFF!



A Knight's Lodging
On a stormy night, Sir Lellimore is grateful to have lodging at a local inn, even though it means he has to sleep on the common floor with the peasants. Next to him is a young, studly man who plans to make love to his girlfriend but when he returns in the pitch darkness with some lubricant (to let her accommodate his extra-big cock), he gets into Sir Lellimore's bedding by mistake, which makes the knight's lodging a lot more enjoyable!


Sleeping with Willie
A man's car breaks down (two flat tires) on a lonely country road, and the local farmer has no phone. Our hero's only choice for sleeping that night is to share the bed with the farmer's son, Willie. Willie is a big country hulk who, though he sleeps soundly, moves about in the damnedest way....


An 80-Year-Old Love Affair
Our hero is a newspaper reporter who's been given the less-than-exciting job of covering the birthday party of a man who just celebrated his 100th birthday. But when he sits down to interview the old man lying on his bed near to death, he is treated to an unusual story of the Depression and a gay love affair that endured for more than eighty years.


To Test a Thief
Yewes is a new thief yearning to become a full member of the Thieves' Guild. But to do that, he has to pass a test that very night, which is to burgle successfully a home chosen by the Guild for him. So when drinking the evening before the test, he is accosted by a man, he turns him down, only to find out later the man's his chosen target for that night!


An Immunity to Pain
Prince Feloran encounters a Dark Elf spy who has been captured by his father's men. But this Dark Elf has a secret weapon, a potion he splashes on the Prince and immediately, the Prince now feels any pain inflicted on the Dark Elf, and vice versa. They must obtain information from this spy on what he has learned so the Prince must find a way to convince the Dark Elf to talk. And he does, in a way that requires the Prince to visit his father's men and convince them to gang-bang him!


The Tavern Server
Sanitized version. Jaseen is the young son of a peasant farmer with a rare opportunity, he has been offered a job serving drinks in a local tavern in town. This will bring in real money for him for the first time in his life, so he is eager to do his best on his first night on the job. The thing is, Jaseen doesn't know that serving the drinks is only the beginning of his labors that night. To read the unsanitized version, you have to ask me about the Rogue Moon. Send an e-mail to Tommyhawk1@AOL.COM.


Birthday on the River
Sanitized version. It's Jimmy's eighteenth birthday, so when his college-age brother sets out with friends on a trip to the river to go swimming, he gets to go along. His older brother isn't in favor of the trip, but Big Brother's friends have their own presents to give our hero when they get there. One of them, Big John, turns out to have the best present of all! To read the unsanitized version, you have to ask me about the Rogue Moon. Send an e-mail to Tommyhawk1@AOL.COM.


Birthday in Space
Captain Stephens is in space on a two-year mission, and tomorrow is his birthday. He doesn't like celebrating it now, due to the way he and his sex-crazed ex-wife used to enjoy this one day every year (with lots of hot sex of course), but his crew has a surprise for him...they treat him on his birthday with sex as good or better than his ex-wife ever did and the long ship's trip has just gotten a lot more interesting for its captain!



ATTENTION WEBMASTERS: I HAVE NOW SET UP
A "STORY OF THE WEEK" FEATURE YOU CAN
POST ON YOUR OWN WEBSITE. THE STORY AND
IMAGE WILL CHANGE EVERY WEEK.

Tommyhawk's

Fantasy World!
TO SELECT FROM THE AVAILABLE
BANNERS, CLICK HERE


MY LATEST KINDLE BOOKS
AT AMAZON.COM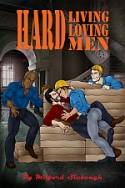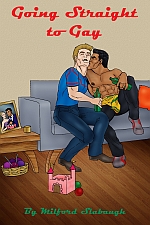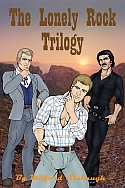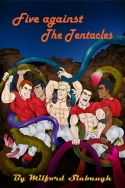 MY LATEST NOOK BOOKS
AT BARNES & NOBLE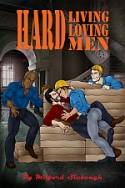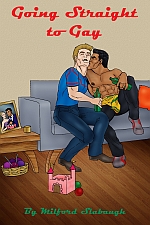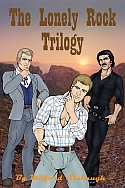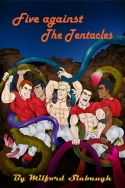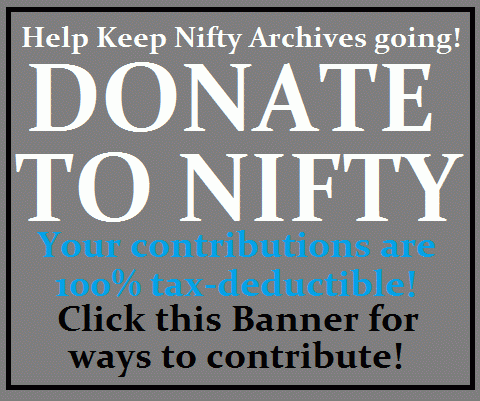 Tommyhawk's Guide
to Writing Erotica
If you want to write gay erotica,
this is your one-stop shop to the practicalities
of how to write the GOOD stuff!