DID YOU BUY ONE OF MY BOOKS AND NOT RECEIVE IT?
I always send out my books by e-mail to the address given on your Paypal account. If you don't get the book within 24 hours, you either aren't receiving my e-mails and/or can't accommodate a 9MB file. You need to change your Spam settings to not automatically delete e-mails, and check your Spam folder for my e-mails. If your e-mail account can't handle a file in the 5-10MB size range, I will need a different e-mail where I can send you the book. And by the way, once I have sold you a book, I will send it to you again as many times as you need me to, think of it as insurance against computer crashes, just write to me with the same e-mail as you have on the Paypal account, that's all the confirmation I need and I have the data on my book sales safe from any crashes on my side.



DONATE TO
TOMMYHAWK'S FANTASY WORLD
Help me to keep this ad-free story site going,
and to afford to spend my time writing more!

SAMPLE STORIES
One New Sample Posted Every Week
Plus One Sample Re-Run From Last Year
NOW ON SALE!
USE THE "CLICK TO LOOK INSIDE"
FOR MORE FREE STUFF!



Whatever It Takes
A sanitized story. Henry Sheppard, a big strapping young man, is coming to stay with the Harberry family up on the mountain for five days, while he looks over their three eligible girls to see if he wants to stay on and court any of them. But our hero is the one whose bed Henry ends up sharing, and it quickly turns out that our hero is the one that Henry wants to stay with! To read the unsanitized version, you have to ask me about the Rogue Moon. Send an e-mail to Tommyhawk1@AOL.COM.


The Serendipity Factor
Don, a guard for the human mission to Decimus XII, has saved the life of one of the natives and is being rewarded by being adopted into their tribe as the native's bond-brother. He's uncomfortable with the idea, but is told by the lead scientist that the serendipity factor of this adoption would make it all worthwhile for him. And it turned out the man was right, but in a way that nobody could have expected.


Spring Break
Our hero is having his first spring break as an eighteen-year-old adult and he has made an adult decision...to work full-time and overtime at the body shop instead of heading down to Florida with his buddies to party. He's wondering if he made the right decision after a while, but then his boss turns his week into a private party of their own.


Island of the Siren
Demetrious is a young Greek fisherman who gets too close to a forbidden island, and is captured by the magical music of the siren that lives there. Finding a longtime friend there before him, he learns that the siren collects and feeds off their male sperm and they exist in her thrall to produce it for her. But Demetrious and his friend have a secret that will let them conquer the siren and free themselves and the other men from her grasp once and for all.


The Tax Man
Sanitized version. Our young hero and his mother are the only ones left in the village as the tax man approaches. His mother waits because she has a relationship with the tax man, who has always forgiven her tax debt in return. But this year it is a new tax man, a young warrior who has no interest in his mother...but a keen interest in our hero and is more than ready to renew the arrangement with him in his mother's place! To read the unsanitized version, you have to ask me about the Rogue Moon. Send an e-mail to Tommyhawk1@AOL.COM.


Shock Jock
Tyler was a gay football player who had just come out, and he had to move fast to save his professional reputation. The best thing he could do was get some favorable publicity was to go on a live radio talk show with a local "shock jock." He fields the first questions, but when the talk gets outrageous, Tyler has to get even more outrageous to hold his own.


How to Survive on Eumica 5
Our hero has crash-landed on Eumica 5, and his chance of being rescued any time soon (if ever) is slim to none. With only his meager survival equipment, he's going to need the help of the Eumican natives to survive on this world. But the Eumicans have a cash-only policy, and what does our hero have to offer them? One of the natives makes him an offer, he can live with the native...provided he becomes the native's sexual slave. And the Eumicans are definitely NOT human! Tentacle sex.


Job Competition
Brett Connover is the owner of a construction company working a job, and he puts in long hours at the site. But that evening, one of his workers comes in on him, pissed that he's giving the foreman job to a newer hire than him. Trouble was, this worker saw Brett getting a blowjob from the new foreman that morning. Well, two can play that game if it means a promotion....



ATTENTION WEBMASTERS: I HAVE NOW SET UP
A "STORY OF THE WEEK" FEATURE YOU CAN
POST ON YOUR OWN WEBSITE. THE STORY AND
IMAGE WILL CHANGE EVERY WEEK.

Tommyhawk's

Fantasy World!
TO SELECT FROM THE AVAILABLE
BANNERS, CLICK HERE


MY LATEST KINDLE BOOKS
AT AMAZON.COM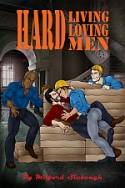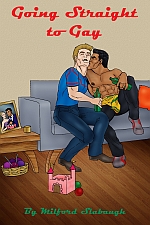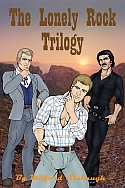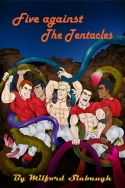 MY LATEST NOOK BOOKS
AT BARNES & NOBLE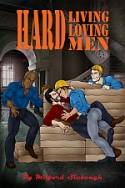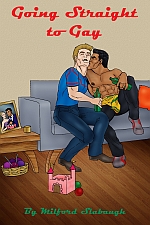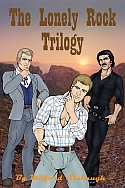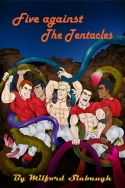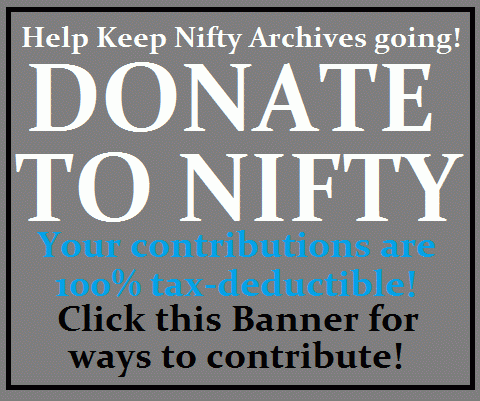 Tommyhawk's Guide
to Writing Erotica
If you want to write gay erotica,
this is your one-stop shop to the practicalities
of how to write the GOOD stuff!