NOW ON SALE!
HARD LIVING, HARD LOVING MEN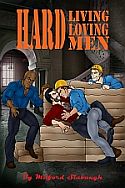 Click Image for More Info
and a Sample Story

DID YOU BUY ONE OF MY BOOKS AND NOT RECEIVE IT?
I always send out my books by e-mail to the address given on your Paypal account. If you don't get the book within 24 hours, you either aren't receiving my e-mails and/or can't accommodate a 9MB file. You need to change your Spam settings to not automatically delete e-mails, and check your Spam folder for my e-mails. If your e-mail account can't handle a file in the 5-10MB size range, I will need a different e-mail where I can send you the book. And by the way, once I have sold you a book, I will send it to you again as many times as you need me to, think of it as insurance against computer crashes, just write to me with the same e-mail as you have on the Paypal account, that's all the confirmation I need and I have the data on my book sales safe from any crashes on my side.


SAMPLE STORIES
One New Sample Posted Every Week
Plus One Sample Re-Run From Last Year
NOW ON SALE!
USE THE "CLICK TO LOOK INSIDE"
FOR MORE FREE STUFF!



The Man In The Closet
WITH A BRAND NEW, NEVER-BEFORE-PUBLISHED IMAGE!
Sanitized version. Our young hero Kelly had slipped into his parent's bedroom to raid his mother's supply of magic stuff from her past as a magician's assistant. But when Mom brings her boyfriend in for fun and games, our hero is trapped in the closet. Then Dad comes home, the boyfriend joins Kelly in the closet, and Kelly and the boyfriend end up with some fun and games of their own! To read the unsanitized version, you have to ask me about the Rogue Moon. Send an e-mail to Tommyhawk1@AOL.COM.


The Gelroc Warrior
Cullen is a hired mercenary and leader of the band protecting a traveling rich man on a hazardous trip. But among their number is an anomaly, a gelroc warrior, he has been raised by humans but still retains some basic elements of his gelroc ancestry as Cullen learns when he permits the gelroc warrior to share his tent and bed on a cold night.


Industrial Espionage
Steele is a burglar intent on stealing a corporation's prize possession, a robotic brain prototype, to turn it over to their competitor. But the robot in question is activated and initiates a security protocol designed to punish the burglar without having to call the police and Steele pays the price for his crime on the spot.


Plumber's Helper
Roger is off to his new job, a plumber's helper, working with a licensed plumber and learning the trade so he can become a plumber himself one day. But a balky garbage disposal under the sink leads to some unexpected revelations, and Roger finds himself helping this plumber out in unexpected ways!


Love Conquers All
John is a young, impoverished nobleman enraptured by the beauty of the Lady Eleanor and though he has no money, he feels certain that if he can adequately declare his love, he can win her. She laughs at him and he retires heartbroken, finding another rejected suitor (one who tried to woo her with song) with whom to share first his sorrow, and then his love.


Stays in the Family
Sanitized version. It's "Take Your Son to Work" day and Clint is off with his father to learn the business his family has worked in for over 150 years. Turns out there's more to learn than how to do the job, as he finds out when a co-worker whips out his cock. Soon, our hero is sucking cocks right and left, because what happens in the family, stays in the family! No incest in this sanitized version. To read the unsanitized version, you have to ask me about the Rogue Moon. Send an e-mail to Tommyhawk1@AOL.COM.


Riding the Jizz-Wad
Vehsahlee is a captive human living among aliens for a single purpose, to entertain them by masturbating and shooting his sperm into the air. He fantasizes about riding one of his loads up into the sky and escaping, but one day they bring another human in to live with him and Vehsahlee finds that his fantasy can become a reality.


Ride the Horsey
Sanitized version. Chet has just moved into his sister's house and his four-year-old nephew is quick to preempt him into playing the horse in a game of "ride the horsey." But when his sister's boyfriend jumps into bed with him the next morning and starts "riding the horsey" on his lap, they quickly learn a new way to play the game they can both enjoy! A "frottage" story. To read the unsanitized version, you have to ask me about the Rogue Moon. Send an e-mail to Tommyhawk1@AOL.COM.



ATTENTION WEBMASTERS: I HAVE NOW SET UP
A "STORY OF THE WEEK" FEATURE YOU CAN
POST ON YOUR OWN WEBSITE. THE STORY AND
IMAGE WILL CHANGE EVERY WEEK.

Tommyhawk's

Fantasy World!
TO SELECT FROM THE AVAILABLE
BANNERS, CLICK HERE


MY LATEST KINDLE BOOKS
AT AMAZON.COM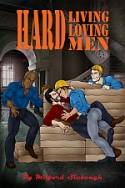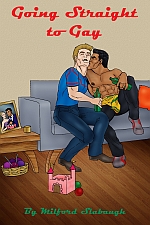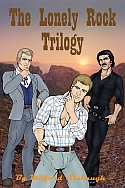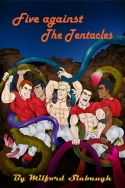 MY LATEST NOOK BOOKS
AT BARNES & NOBLE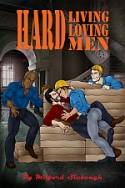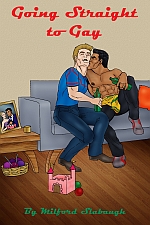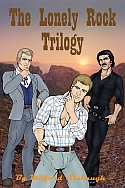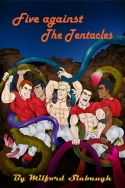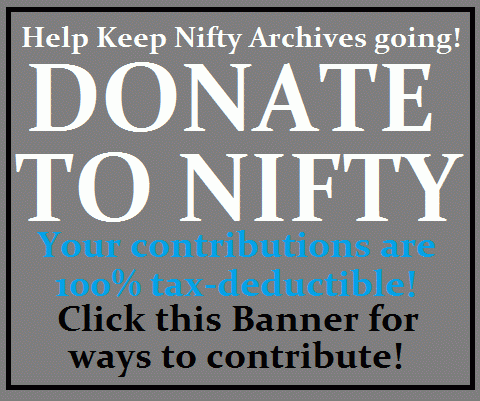 Tommyhawk's Guide
to Writing Erotica
If you want to write gay erotica,
this is your one-stop shop to the practicalities
of how to write the GOOD stuff!




TOMMYHAWK'S
QUALITY LINKS
Personally checked by me to be guaranteed worthwhile sites.