DID YOU BUY ONE OF MY BOOKS AND NOT RECEIVE IT?
I always send out my books by e-mail to the address given on your Paypal account. If you don't get the book within 24 hours, you either aren't receiving my e-mails and/or can't accommodate a 9MB file. You need to change your Spam settings to not automatically delete e-mails, and check your Spam folder for my e-mails. If your e-mail account can't handle a file in the 5-10MB size range, I will need a different e-mail where I can send you the book. And by the way, once I have sold you a book, I will send it to you again as many times as you need me to, think of it as insurance against computer crashes, just write to me with the same e-mail as you have on the Paypal account, that's all the confirmation I need and I have the data on my book sales safe from any crashes on my side.


SAMPLE STORIES
One New Sample Posted Every Week
Plus One Sample Re-Run From Last Year
NOW ON SALE!
USE THE "CLICK TO LOOK INSIDE"
FOR MORE FREE STUFF!



Hot Day on the Job
A "sweat fetish" story. Our hero is a carpenter, hired off another job by a rich man who wants him to labor, alone on a complex roofing job. He's sweating hard from the hot day when the rich man invites him inside to cool down. But inside, it's obvious what this rich man is wanting, which is the chance to lick the more-than-ample sweat off our hero's body!


Return to Earth
In the far, far distant future, mankind lives and can travel among the worlds of the cosmos at will. But in this era, two lovers searching for a home strike upon the idea to return to Earth and see what had become of the world that Mankind left behind 100 million years before.


Headband Trouble
The fifth and (so far) final tale of the mad Professor Zetter and his weird inventions and the hapless lab assistants that fall prey to it. This time, the Professor has come up with headbands to give away to everyone at the university's first football game. A control in the headbands will let him control their emotions. But the top control setting induces orgasm and the control falls into the hands of an escaped and very horny monkey (the Professor's experimental subject) who's trying to get the control to work for him. Creaming in your jeans is hard enough, but try to catch a monkey when you can't stop jizzing!


No Good Reason Why Not
Andy has just been through his first day on his new job as a ranchhand, and now its time to share the bunkroom with the ranch's only other hired hand, a big stud named Coltrane. But Andy isn't prepared to find out just what Coltrane expects from him when he gets upstairs to the room they will share from now on, nor to explain why he shouldn't be doing it in the first place!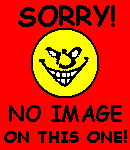 A Real Good Time
Our hero and his sales partner are in a strange town during the era of Prohibition and are looking for some fun, so they ask a cabbie to take them to a place where they can have "a real good time." The cabbie takes them to a place, all right, but our hero finds that the cabbie had a totally different idea about a real good time and our hero is the "ticket" into the place!


Lysistrata Goofed
The small colony on this world has a major problem, all twelve of the women of this sixty-eight-person colony has left and set up their own settlement away from the men. And to make it worse, an implant is about to make all the men pick their mates in a hurry. What's the poor captain of this young world to do but set an example for all his men to follow, with his young assistant's help?


Leaving Tompkinville
Harold and Brad are two long-time friends who have now graduated from high school. Harold is staying in Tompkinville to work in his father's hardware store, Brad is bound for college and the world outside this little town. But even as life tears these two old friends apart, they join together as lovers for the first time.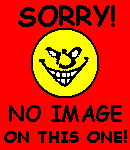 Bomb Threat
Our hero works at a grocery store where a bomb threat has just been called in. The bomber says he can see everything they're doing, but he won't detonate the bomb if they'll all do exactly what he tells them to do...which is to gang-bang our hero!



ATTENTION WEBMASTERS: I HAVE NOW SET UP
A "STORY OF THE WEEK" FEATURE YOU CAN
POST ON YOUR OWN WEBSITE. THE STORY AND
IMAGE WILL CHANGE EVERY WEEK.

Tommyhawk's

Fantasy World!
TO SELECT FROM THE AVAILABLE
BANNERS, CLICK HERE


MY LATEST KINDLE BOOKS
AT AMAZON.COM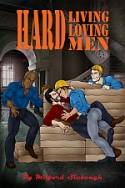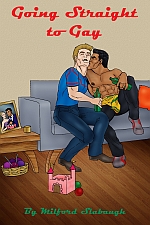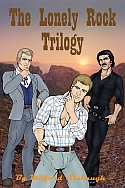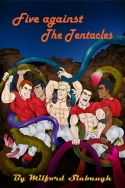 MY LATEST NOOK BOOKS
AT BARNES & NOBLE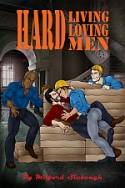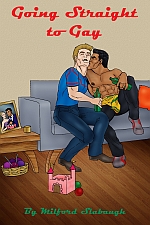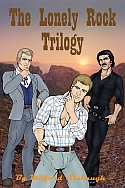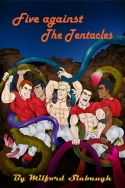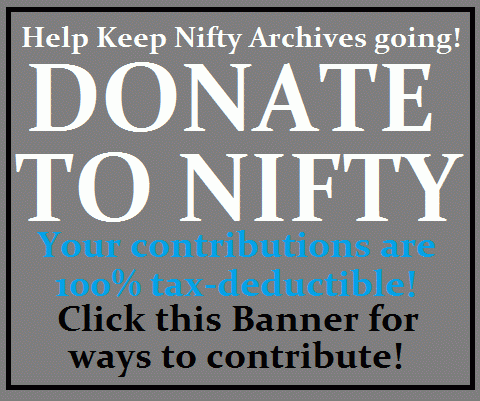 Tommyhawk's Guide
to Writing Erotica
If you want to write gay erotica,
this is your one-stop shop to the practicalities
of how to write the GOOD stuff!