DID YOU BUY ONE OF MY BOOKS AND NOT RECEIVE IT?
I always send out my books by e-mail to the address given on your Paypal account. If you don't get the book within 24 hours, you either aren't receiving my e-mails and/or can't accommodate a 9MB file. You need to change your Spam settings to not automatically delete e-mails, and check your Spam folder for my e-mails. If your e-mail account can't handle a file in the 5-10MB size range, I will need a different e-mail where I can send you the book. And by the way, once I have sold you a book, I will send it to you again as many times as you need me to, think of it as insurance against computer crashes, just write to me with the same e-mail as you have on the Paypal account, that's all the confirmation I need and I have the data on my book sales safe from any crashes on my side.


SAMPLE STORIES
One New Sample Posted Every Week
Plus One Sample Re-Run From Last Year
NOW ON SALE!
USE THE "CLICK TO LOOK INSIDE"
FOR MORE FREE STUFF!



The Last Line of Defense
Lt. Colonel Suggar Templeson is the commander of the last defensive line for the colony of Carborrah 4. The other positions, as they fell, turned from opposing the native hordes to declaring they were joining the natives now, and when the natives reach Templeson's line and the attack begins, he finds out why!


What She Sees in Him
Our hero is waiting outside Quinn Federlin's house, he has to face this man, the one who has seduced so many women including our hero's wife. But when he talks to Quinn, he finds that Quinn has yet another conquest in mind, that of our hero and he discovers just what his wife sees in this man, and what Quinn sees in our hero!


Jim Moves In
Our hero's sister-in-law/wife's twin sister and her husband Jim have moved in with them because Jim's out of work. The arguments Jim and Lacey have on Thanksgiving Day sound a lot like the arguments our hero has with his wife Stacey, and when their twin wives take off the next day to do their "Black Friday" shopping, our hero and Jim get to know each other very well indeed!


Keeping Bodie Happy
Done with high school, our hero goes to work at his father's auto repair shop, where he is told to remember one rule...no matter what, keep Bodie happy. Bodie is a huge, powerful man who's a genius fixing cars, but when his girlfriend dumps him, he's smashing things...until our hero steps in and goes to extreme lengths to put a smile back on his face.


Sharing the Load
This Army squad of six men had been through so much together that they functioned as a team in everything, if one of them needed anything, the others would give it to him. And when one of them receives a "Dear John" letter from his fiance, its up to his buddies to help him out by giving him the closest thing to a substitute they got, and it ends up a free-for-all in which they all get just what they wanted.


The Royal Guards
Sanitized version. The King is dead, and now his younger brother is King. That leaves the current Crown Prince, Prince Alaister, in a bad spot. The current King has brought the prince to live with the Royal Guards, which our hero takes to mean that the Guards are meant to get a threat to the new King's throne out of the way. As a "new recruit" there is an initiation, to start, and these Guards proceed to give this young prince a gang-bang he'll never forget...and neither will they, as it turns out, when the real reason the Crown Prince is there becomes clear! To read the unsanitized version, you have to ask me about the Rogue Moon. Send an e-mail to Tommyhawk1@AOL.COM.


Space Lottery
Jeff works in a space mining colony, and the cramped conditions and dull off-duty environment is getting to him. Then he's surprised to be told about the weekly lottery and even more surprised when he's the winner! But the prize is to be turned over to the alien workers on the site, the Vendi, who take him to their quarters and what happens after that is the oddest lottery prize he's ever encountered!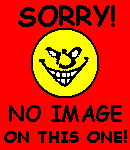 The Blank Wall
Merreck awakens from a coma to find that he has lost both two weeks of his life and four years of his memories. In that time, he has gone from the Commander of an Imperial Guards unit to a mercenary from a lost empire with a single friend of his past remaining, Gwyll. It is time for him to rebuild his life in a new and strange world changed beyond all recognition. But when your past is a blank wall, what can you rebuild it from?



ATTENTION WEBMASTERS: I HAVE NOW SET UP
A "STORY OF THE WEEK" FEATURE YOU CAN
POST ON YOUR OWN WEBSITE. THE STORY AND
IMAGE WILL CHANGE EVERY WEEK.

Tommyhawk's

Fantasy World!
TO SELECT FROM THE AVAILABLE
BANNERS, CLICK HERE


MY LATEST KINDLE BOOKS
AT AMAZON.COM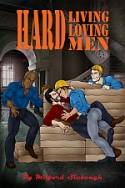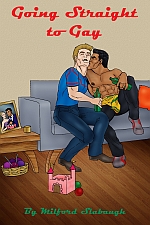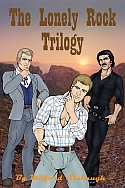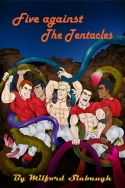 MY LATEST NOOK BOOKS
AT BARNES & NOBLE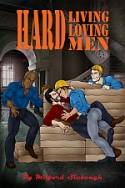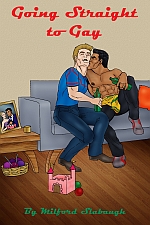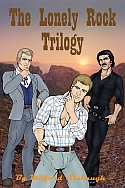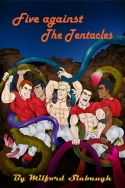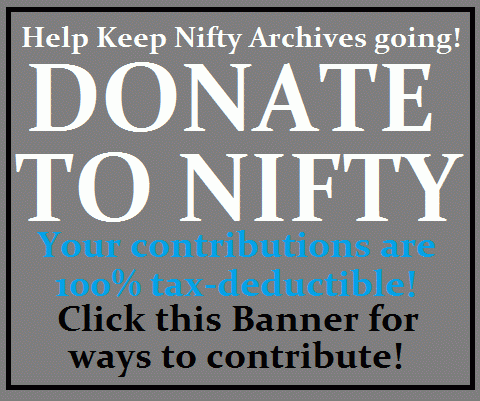 Tommyhawk's Guide
to Writing Erotica
If you want to write gay erotica,
this is your one-stop shop to the practicalities
of how to write the GOOD stuff!