DID YOU BUY ONE OF MY BOOKS AND NOT RECEIVE IT?
I always send out my books by e-mail to the address given on your Paypal account. If you don't get the book within 24 hours, you either aren't receiving my e-mails and/or can't accommodate a 9MB file. You need to change your Spam settings to not automatically delete e-mails, and check your Spam folder for my e-mails. If your e-mail account can't handle a file in the 5-10MB size range, I will need a different e-mail where I can send you the book. And by the way, once I have sold you a book, I will send it to you again as many times as you need me to, think of it as insurance against computer crashes, just write to me with the same e-mail as you have on the Paypal account, that's all the confirmation I need and I have the data on my book sales safe from any crashes on my side.


NOW ON SALE!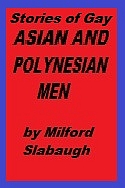 SAMPLE STORIES
One New Sample Posted Every Week
Plus One Sample Re-Run From Last Year
NOW ON SALE!
USE THE "CLICK TO LOOK INSIDE"
FOR MORE FREE STUFF!



Starshine Petals
When Adelby's mother cooks up a cockatrice roast, she needs the petals of the starshine flower to properly garnish this magical beast. So Adelby sets off to gather some, but in a land where magic holds sway, such trips are always fraught with peril, as he finds out over and over again as he meets a horny minotaur, a sex-hungry male siren and a tentacled camouflage bush on his journey!


Nice Having Family
Sanitized version. When our hero's foster family gets together for a wedding, he finds himself sharing a bed with two teenaged hunks. Grandma had insisted on them all staying with her as it was so nice having family in the house again, and after the lights went out, our hero found a good reason to agree with her as these two hot teenaged studs enjoy our hero. To read the unsanitized version, you have to ask me about the Rogue Moon. Send an e-mail to Tommyhawk1@AOL.COM.


The Ticket
Sanitized version. Chad is going with Doug to a meeting and Chad is wondering why he gets to go along (not that he's complaining!) When he asks, Doug says that Chad is his "ticket" to this meeting and nothing more, but Chad finds out that this means he's being served up to the entire group of horny men to fuck in a raunchy gang-bang, and Doug gets to do him last! To read the unsanitized version, you have to ask me about the Rogue Moon. Send an e-mail to Tommyhawk1@AOL.COM.


Mean Boss
Brad's new on the job at the warehouse loading trucks. His co-worker warns him to speed up, because the boss is coming and he's a mean man! Brad finds out how mean this boss is when he gets there and discovers the truck isn't loaded and he dishes out a dose of rough handling to his pair of hapless workers. This is a rough storyline, folks, be forewarned!


The Handyman
He's going to visit the local handyman, a man who worked around the small community at whatever people wanted him to do. His wife has become this hunky young man's newest sexual conquest and he intends to do whatever it takes to make the handyman stop...even if it means taking his wife's place in the handyman's arms!


Spying on Dennis
Sanitized version. Our hero comes home from college unexpectedly early one day to catch his roommate Dennis (who works nights) in bed masturbating. He watches his buddy come, but then Dennis sees him watching and tries to lay down new house rules about his bedroom...which is fine, but when our hero catches Dennis asleep on the couch in the living room, that makes him fair game! To read the unsanitized version, you have to ask me about the Rogue Moon. Send an e-mail to Tommyhawk1@AOL.COM.


Just Grab It!
Sanitized version. Our hero is watching a video called "Just Grab It!" He'd thought it was a porn video but it turned out to be a motivational speaker favored by his landlord's wife; ominous when you realize she was slowly moving out on her hunky construction-worker husband. But he listens to the video anyway and decides to just grab what he wants, which is his landlord's hefty dong! To read the unsanitized version, you have to ask me about the Rogue Moon. Send an e-mail to Tommyhawk1@AOL.COM.


A Long, Hard Mission
Felsen and Bates are the sole members of a 2 1/2-year mission to Proxima Centauri, the very first interstellar mission. Alone aboard the small starcraft and with little or nothing to do, when they reach a speed that puts them out of all contact with Earth, the brawny pilot, Bates, decides to take liberties with mission-specialist Felsen. It's a long, hard mission, but Bates is packing something long and hard himself as Felsen is about to discover!



ATTENTION WEBMASTERS: I HAVE NOW SET UP
A "STORY OF THE WEEK" FEATURE YOU CAN
POST ON YOUR OWN WEBSITE. THE STORY AND
IMAGE WILL CHANGE EVERY WEEK.

Tommyhawk's

Fantasy World!
TO SELECT FROM THE AVAILABLE
BANNERS, CLICK HERE


MY LATEST KINDLE BOOKS
AT AMAZON.COM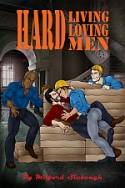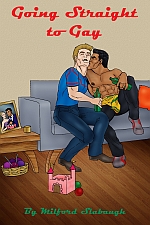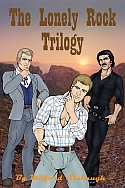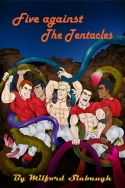 MY LATEST NOOK BOOKS
AT BARNES & NOBLE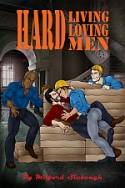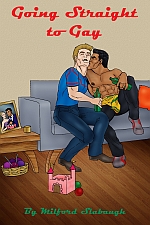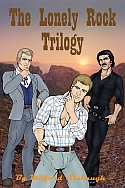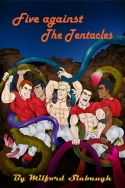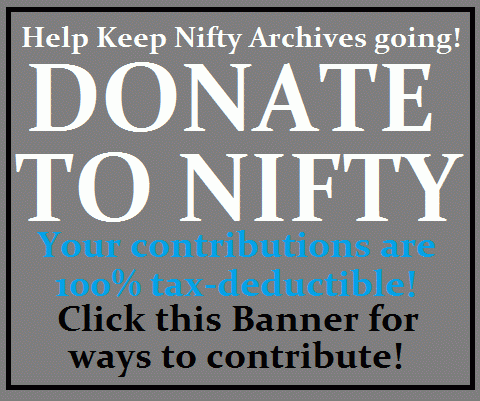 Tommyhawk's Guide
to Writing Erotica
If you want to write gay erotica,
this is your one-stop shop to the practicalities
of how to write the GOOD stuff!