DID YOU BUY ONE OF MY BOOKS AND NOT RECEIVE IT?
I always send out my books by e-mail to the address given on your Paypal account. If you don't get the book within 24 hours, you either aren't receiving my e-mails and/or can't accommodate a 9MB file. You need to change your Spam settings to not automatically delete e-mails, and check your Spam folder for my e-mails. If your e-mail account can't handle a file in the 5-10MB size range, I will need a different e-mail where I can send you the book. And by the way, once I have sold you a book, I will send it to you again as many times as you need me to, think of it as insurance against computer crashes, just write to me with the same e-mail as you have on the Paypal account, that's all the confirmation I need and I have the data on my book sales safe from any crashes on my side.


SAMPLE STORIES
One New Sample Posted Every Week
Plus One Sample Re-Run From Last Year
NOW ON SALE!
USE THE "CLICK TO LOOK INSIDE"
FOR MORE FREE STUFF!



Stowaway to the Stars, Chapter Two
Sanitized version. Paul has been given a ship duty; he is their new morale officer; it's up to him to keep the six men on the ship happy and occupied, and that's just what Paul sets out to do. To read the unsanitized version, you have to ask me about the Rogue Moon. Send an e-mail to Tommyhawk1@AOL.COM.


Hot Day on the Job
A "sweat fetish" story. Our hero is a carpenter, hired off another job by a rich man who wants him to labor, alone on a complex roofing job. He's sweating hard from the hot day when the rich man invites him inside to cool down. But inside, it's obvious what this rich man is wanting, which is the chance to lick the more-than-ample sweat off our hero's body!


Stowaway to the Stars, Chapter One
Sanitized version. Paul has stowed away aboard a starship and is now traveling with them on a decade-long trip to the stars. In this first chapter, we meet our hero and the men aboard ship, some of whom are his lovers. But there's a problem brewing aboard that only our hero can help out with. To read the unsanitized version, you have to ask me about the Rogue Moon. Send an e-mail to Tommyhawk1@AOL.COM.


Headband Trouble
Another tale of the mad Professor Zetter's weird inventions and the hapless lab assistants that fall prey to it (this is Number Five of the five stories.) This time, the Professor has come up with headbands to give away at the university's first football game. The women's headbands are ordinary, but the men's headbands conceal a device that will let him remote-control their emotions; the top control setting even induces orgasm! But when the device's control box falls into the wrong hands, every man at the game is creaming in their jeans, and nobody can stop!


To Test a Thief
Yewes is a new thief yearning to become a full member of the Thieves' Guild. But to do that, he has to pass a test that very night, which is to burgle successfully a home chosen by the Guild for him. So when drinking the evening before the test, he is accosted by a man, he turns him down, only to find out later the man's his chosen target for that night!


A Real Good Time
Our hero and his sales partner are in a strange town during Prohibition and are looking for some fun, so they ask a cabbie to take them to a place where they can have "a real good time." The cabbie takes them to a place, all right, but our hero finds that being the "ticket" into the place has some very special duties to perform.


The Tavern Server
Jaseen is the young son of a peasant farmer with a rare opportunity, he has been offered a job serving drinks in a local tavern in town. This will bring in real money for him for the first time in his life, so he is eager to do his best on his first night on the job. The thing is, Jaseen doesn't know that serving the drinks is only the beginning of his labors that night.


Lost in the Fog
Bill, a black college student, is busily studying for a history test and his white roommate Kent is supposed to help him study. But when Kent comes home drunk instead, Bill has to help him into the bathroom and when he sees just how "out of it" Kent is, Bill decides to take advantage of the situation.



ATTENTION WEBMASTERS: I HAVE NOW SET UP
A "STORY OF THE WEEK" FEATURE YOU CAN
POST ON YOUR OWN WEBSITE. THE STORY AND
IMAGE WILL CHANGE EVERY WEEK.

Tommyhawk's

Fantasy World!
TO SELECT FROM THE AVAILABLE
BANNERS, CLICK HERE


MY LATEST KINDLE BOOKS
AT AMAZON.COM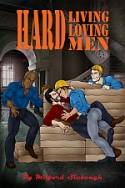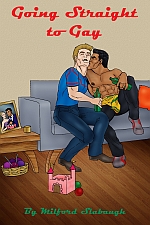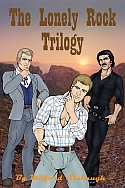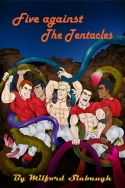 MY LATEST NOOK BOOKS
AT BARNES & NOBLE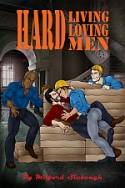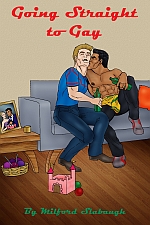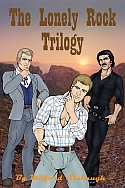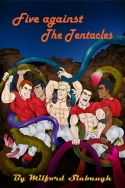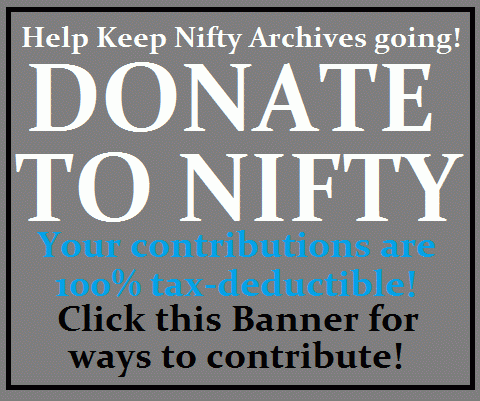 Tommyhawk's Guide
to Writing Erotica
If you want to write gay erotica,
this is your one-stop shop to the practicalities
of how to write the GOOD stuff!