DID YOU BUY ONE OF MY BOOKS AND NOT RECEIVE IT?
I always send out my books by e-mail to the address given on your Paypal account. If you don't get the book within 24 hours, you either aren't receiving my e-mails and/or can't accommodate a 9MB file. You need to change your Spam settings to not automatically delete e-mails, and check your Spam folder for my e-mails. If your e-mail account can't handle a file in the 5-10MB size range, I will need a different e-mail where I can send you the book. And by the way, once I have sold you a book, I will send it to you again as many times as you need me to, think of it as insurance against computer crashes, just write to me with the same e-mail as you have on the Paypal account, that's all the confirmation I need and I have the data on my book sales safe from any crashes on my side.



DONATE TO
TOMMYHAWK'S FANTASY WORLD
Help me to keep this ad-free story site going,
and to afford to spend my time writing more!

SAMPLE STORIES
One New Sample Posted Every Week
Plus One Sample Re-Run From Last Year
NOW ON SALE!
USE THE "CLICK TO LOOK INSIDE"
FOR MORE FREE STUFF!



Three Men in a Tub
A sanitized story. Eddie went on a hunting trip with his best friend Alan and Alan's two brothers, but when a mudslide wipes out their camp, they end up sharing a motel's honeymoon room (the only room available) with a gigantic tub that they all four have a terrific time in, as Eddie gleefully takes on all three at once! To read the unsanitized version, you have to ask me about the Rogue Moon. Send an e-mail to Tommyhawk1@AOL.COM.


Secrets of the Mithrin, and of Deks
Bal is a Dek, a massively built member of the human race living among the stars, is marooned on an alien world and his only companion is another offshoot of humanity called the Mithrin. They survive together, until one day, Sinril must reveal a secret to his Dek companion about the Mithrins' unique sex life that now affects their companionship. But, it turns out, Bal has a secret or two of his own in that department....


My Pet Human
Our alien hero wishes a pet and what would make a better pet for him than a human, those strange beings that look so much like himself, only a sixth as tall and, as they aren't telepathic, obviously not intelligent, either. But the handsome young male human he adopts for his pet turns out to have talents that he never suspected, including a surprising way of communication that doesn't involve telepathy !


Discharging the Trust
Kelly is the beneficiary of a trust administered by David. Kelly wants David to give him more money, right away, but David takes his duties seriously; he's going to discharge the terms of the trust no matter what! Kelly sets out to change David's mind with a powerful discharge of his own, delivered at full thrust!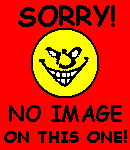 Three Times Two's a Crowd
A sanitized story. Evan and William have brought their friends (two each, for a total of six men) on a vacation and they're sharing a hotel room that only has two beds for the six of them. So it's three to each bed, which turns out to make a whale of a good time for all six of them. This orgiastic storyline is something of a departure for my usual writing style, by the way! To read the unsanitized version, you have to ask me about the Rogue Moon. Send an e-mail to Tommyhawk1@AOL.COM.


Night of the Lizardmen
Angorn has just witnessed the destruction of his village and death of his family from a short distance away. His own life is forfeit at the hands of the conquerors, he knows, so he takes his only other choice and heads into the Lands of the Lizardmen, little knowing that he would arrive on their most important night of the year and what that would mean for his survival.


Something to Play With
Sanitized version. His ex-wife ("The Beast") has dumped her brother Toby on our hero for the holiday, then took off with all her brother's luggage and all our hero's Christmas presents from his family as her latest sally of revenge on him. These two make the best of things, and our hero tells the brother that for his Christmas present, he can take anything he wants, just "grab it." But he wasn't expecting Toby to grab what our hero had hanging between his legs! To read the unsanitized version, you have to ask me about the Rogue Moon. Send an e-mail to Tommyhawk1@AOL.COM.


A Prison Christmas Present
Bannis returns to his cell to find that he's been given a very special Christmas present in the form of a cute young man with a big red bow draped over his chest as his new roommate. Bannis is about to have a Christmas unlike any he'd ever had, and before it is done, he does something he never expected to do to protect his new present!



ATTENTION WEBMASTERS: I HAVE NOW SET UP
A "STORY OF THE WEEK" FEATURE YOU CAN
POST ON YOUR OWN WEBSITE. THE STORY AND
IMAGE WILL CHANGE EVERY WEEK.

Tommyhawk's

Fantasy World!
TO SELECT FROM THE AVAILABLE
BANNERS, CLICK HERE


MY LATEST KINDLE BOOKS
AT AMAZON.COM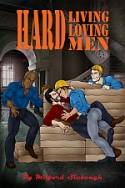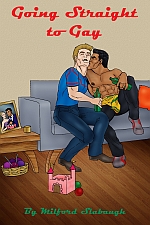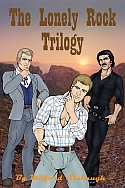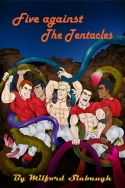 MY LATEST NOOK BOOKS
AT BARNES & NOBLE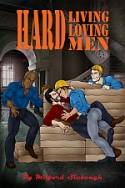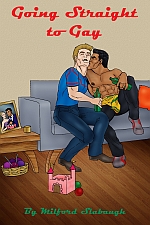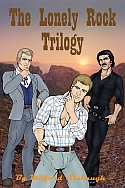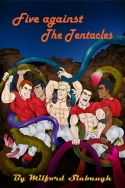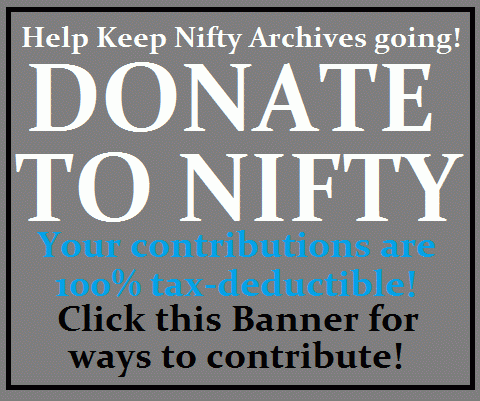 Tommyhawk's Guide
to Writing Erotica
If you want to write gay erotica,
this is your one-stop shop to the practicalities
of how to write the GOOD stuff!