NOW ON SALE!
HARD LIVING, HARD LOVING MEN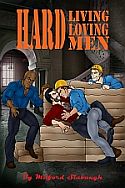 Click Image for More Info
and a Sample Story

DID YOU BUY ONE OF MY BOOKS AND NOT RECEIVE IT?
I always send out my books by e-mail to the address given on your Paypal account. If you don't get the book within 24 hours, you either aren't receiving my e-mails and/or can't accommodate a 9MB file. You need to change your Spam settings to not automatically delete e-mails, and check your Spam folder for my e-mails. If your e-mail account can't handle a file in the 5-10MB size range, I will need a different e-mail where I can send you the book. And by the way, once I have sold you a book, I will send it to you again as many times as you need me to, think of it as insurance against computer crashes, just write to me with the same e-mail as you have on the Paypal account, that's all the confirmation I need and I have the data on my book sales safe from any crashes on my side.


SAMPLE STORIES
One New Sample Posted Every Week
Plus One Sample Re-Run From Last Year
NOW ON SALE!
USE THE "CLICK TO LOOK INSIDE"
FOR MORE FREE STUFF!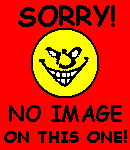 The Punishment of Duke Victus
Sanitized version. Victus, the Duke of Solis, has been captured by the King and it is time for his punishment. The King has a plan to let him keep this rebel lord in line from now on, and it begins with using the simple-minded Earl of Monterick as his unknowing accomplice in the Duke's punishment. To read the unsanitized version, you have to ask me about the Rogue Moon. Send an e-mail to Tommyhawk1@AOL.COM.


Final Problems
Phillip and Rick are two high school seniors and football jocks who are doomed to fail their math final and have to miss graduating. So they break into their teacher's house to steal the test, only to spot their teacher in bed with another man. They are caught by these two men in the act of their theft and are presented with a dilemma, either let these two men suck their cocks, or be reported for the theft and get expelled. What else can they do but present arms and accept their fate?


High Orbit
A set of four images, showing a couple of hunky astronauts floating weightless, high above the Earth in orbit, and with nothing better to do than to get to know each other very well, indeed! There is no text with these images because after all, as everybody knows, in space, nobody can hear you cream!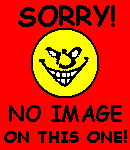 Jett Haskins and the Lights in the Sky
Conclusion: Never the End
It's all over, or so Jett thinks, all that is left is for Ejin's people to remove the devices that have driven him and Smith to sexual excess. Smith's comes out easily, but for Jett, they'll have to use another method, one involving a lot (and I mean, a LOT!) of horny, hunky men!


Jett Haskins and the Lights in the Sky
Chapter Eight: A Welcome Home
WITH A BRAND-NEW, NEVER-BEFORE-PUBLISHED IMAGE
Jett and Smith are back on land in Central America, and armed soldiers are there to greet them, but thanks to the sexual enhancement of the Gremlins, it turns into a sperm-heavy welcome home as the soldiers gang-bang Jett and Smith.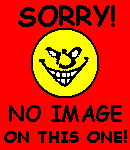 Jett Haskins and the Lights in the Sky
Chapter Seven: A Friend in Need
Jett and Smith are on the loose, but the "Gremlins" are closing in fast. Suddenly, they are rescued by a large spider-like creature, which has his own agenda in mind, and takes them to a flying saucer. All they have to figure out is how to fly it!


Jett Haskins and the Lights in the Sky
Chapter Six: First Rule of Survival
WITH A BRAND-NEW, NEVER-BEFORE-PUBLISHED IMAGE
Jett and Smith are now the captives of the Obosh in a strange sort of zoo where the captives are meant to perform sexually for them. But Smith reminds Jett that the first rule of survival is to never give up! Right after an encounter with some tentacled aliens, it's time to make their break and try to escape!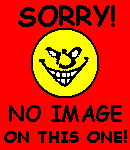 Jett Haskins and the Lights in the Sky
Chapter Five: Escape and Captivity
Thanks to Smith's knowledge, he and Jett escape the hands of the government officials out to capture them, and attempt to re-establish contact with Ejin. Instead, they find themselves again captured ad when they awaken, their next guests look like enormous apes with enormous dongs with only one thing on their minds.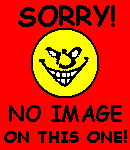 Jett Haskins and the Lights in the Sky
Chapter Four: What the Obosh Did
Jett and Smith have been returned to Earth, but Ejin explains that the Others, called the "Obosh," have done more than just examine the two men. The cure is going to call from extra-special (and extraordinarily sexual) measures.


Jett Haskins and the Lights in the Sky
Chapter Three: Meeting the "Others"
Jett and Smith go to meet Ejin's people and make first contact, but it turns out that the actual visitors are the "Others," who subject our heroes to some very special examinations aboard their craft. There's nothing our two can do but try to lay back and enjoy it!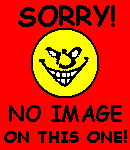 Jett Haskins and the Lights in the Sky
Chapter Two: A Mysterious Stranger
Jett Haskins has returned to his inn where he is deserted by Smith and Jones, but encounters a strange man who urgently needs to speak with him and his story is nothing like Jett was expecting, and the sex is even weirder.


Jett Haskins and the Lights in the Sky
Chapter One: The Wheatfield Circle
WITH A BRAND-NEW, NEVER-BEFORE-SEEN IMAGE!
Jett Haskins is a brash young reporter in the year 1952, investigating an odd occurrence in the Kansas countryside where strange lights are seen by night and circles are appearing in the wheatfields. In this first chapter, Jett encounters a mysterious government agent dressed all in black who is convincing Jett to keep his story under wraps by lustily fucking Jett's ass.



ATTENTION WEBMASTERS: I HAVE NOW SET UP
A "STORY OF THE WEEK" FEATURE YOU CAN
POST ON YOUR OWN WEBSITE. THE STORY AND
IMAGE WILL CHANGE EVERY WEEK.

Tommyhawk's

Fantasy World!
TO SELECT FROM THE AVAILABLE
BANNERS, CLICK HERE


MY LATEST KINDLE BOOKS
AT AMAZON.COM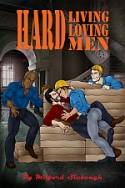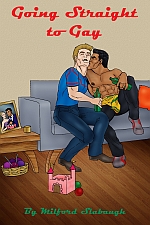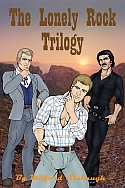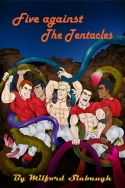 MY LATEST NOOK BOOKS
AT BARNES & NOBLE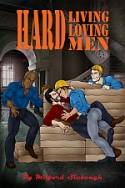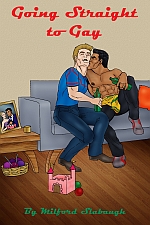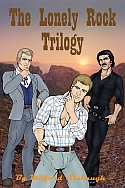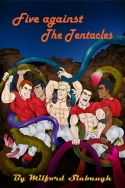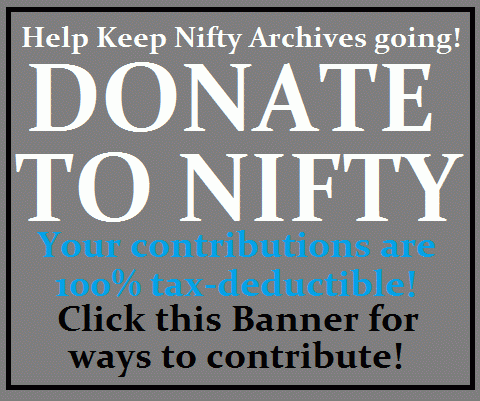 Tommyhawk's Guide
to Writing Erotica
If you want to write gay erotica,
this is your one-stop shop to the practicalities
of how to write the GOOD stuff!




TOMMYHAWK'S
QUALITY LINKS
Personally checked by me to be guaranteed worthwhile sites.