DID YOU BUY ONE OF MY BOOKS AND NOT RECEIVE IT?
I always send out my books by e-mail to the address given on your Paypal account. If you don't get the book within 24 hours, you either aren't receiving my e-mails and/or can't accommodate a 9MB file. You need to change your Spam settings to not automatically delete e-mails, and check your Spam folder for my e-mails. If your e-mail account can't handle a file in the 5-10MB size range, I will need a different e-mail where I can send you the book. And by the way, once I have sold you a book, I will send it to you again as many times as you need me to, think of it as insurance against computer crashes, just write to me with the same e-mail as you have on the Paypal account, that's all the confirmation I need and I have the data on my book sales safe from any crashes on my side.



DONATE TO
TOMMYHAWK'S FANTASY WORLD
Help me to keep this ad-free story site going,
and to afford to spend my time writing more!

SAMPLE STORIES
One New Sample Posted Every Week
Plus One Sample Re-Run From Last Year
NOW ON SALE!
USE THE "CLICK TO LOOK INSIDE"
FOR MORE FREE STUFF!



You Call This an Abduction?
"Good Ol' Boy" Jim-Bob Jackson is driving his pickup home after a night of drinking when he finds himself being abducted by aliens. Problem is, unlike the normal "grays" that abduct humans and conduct anal probes, these aliens don't seem to know what they're doing. Seems if Jim-Bob wants to get a proper anal probe, he's going to have to do it himself! After that, things only get weirder for our hard-drinking hero!


Temple Duty
A sanitized story. Our hero has just reached the age of manhood and now must perform his duty to the Goddess of the Temple who watches over the lives of his people. He does this by going with his sponsor to the temple's outer court and there to wait until a full man comes along, accepts him and takes him on into the temple to make love. But nobody seems to want him, until the day he looks up and sees his sponsor standing before him. To read the unsanitized version, you have to ask me about the Rogue Moon. Send an e-mail to Tommyhawk1@AOL.COM.


We've Got Him!
Sanitized version. Our hero and his buddy have been getting regularly blackmailed by the 18-year-old son of the landlady of the house where they board while attending college, so when they find a bag of marijuana in his room, they are ready to get some of their own back at last. But how best to milk the situation? Their solution is to get pictures of the young man sucking their cocks, but there's getting someone the right way and getting them the wrong way! To read the unsanitized version, you have to ask me about the Rogue Moon. Send an e-mail to Tommyhawk1@AOL.COM.


Roofie, Roofie, Who's Got the Roofie?
Our hero is a pledge at the Delta Eta Pi fraternity and is being allowed to attend his first frat party. But at 11:00pm there's a bell and suddenly he finds himself being invited to participate in a frat game of "Who's Got the Roofie?" in which everyone drinks from a collection of cups, one of which is laced with a roofie and other drugs to make the victim sexually compliant...who then gets gang-banged by the entire frat! Guess who draws the roofie tonight?


The Flap of a Butterfly's Wings
Our hero is a time-traveler making only the second experimental trip into the past, so when he arrives naked in the wrong place, he has to adapt as best he can. But while he's determined not to change history by his actions, who can know what anything will do to the flow of history and it turns out that his love affair in the past has a significant outcome!


All You Need to Know
Mark is in college, but a total innocent about dating and sex. His roommate Andy, therefore, offers to teach him all he needs to know about how to make it with a girl. The best way to learn is by doing to Andy shows him how to put his arm around a girl, how to touch her breasts, how to reach down and play with her cock and tickle her balls...


The Volcano Speaks With Smoke
Matt, a sailor on shore leave on a tropical island in the year 1820, is enjoying his long languid days with nothing to do. But when the island's volcano begins to spew smoke, the natives start a ritual in which Matt plays a central role as the natives gang-bang him on their altar in a propitiatory ceremony.


The Discontented Pixie
Birchbark is a pixie, who lives in a wood,
He helps mushrooms to grow, but feels misunderstood.
So he stops working, then has nothing to do.
But Roseleaf helps him to grow something new.
It's in between his legs, and it feels really great!
So these pixies have fun as they ejaculate.




ATTENTION WEBMASTERS: I HAVE NOW SET UP
A "STORY OF THE WEEK" FEATURE YOU CAN
POST ON YOUR OWN WEBSITE. THE STORY AND
IMAGE WILL CHANGE EVERY WEEK.

Tommyhawk's

Fantasy World!
TO SELECT FROM THE AVAILABLE
BANNERS, CLICK HERE


MY LATEST KINDLE BOOKS
AT AMAZON.COM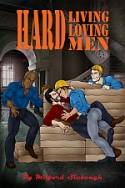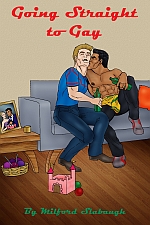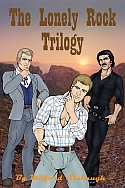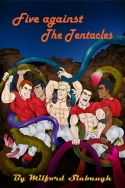 MY LATEST NOOK BOOKS
AT BARNES & NOBLE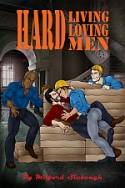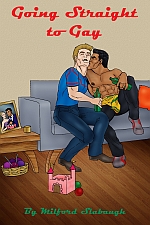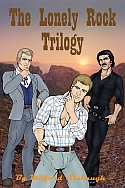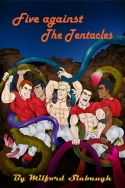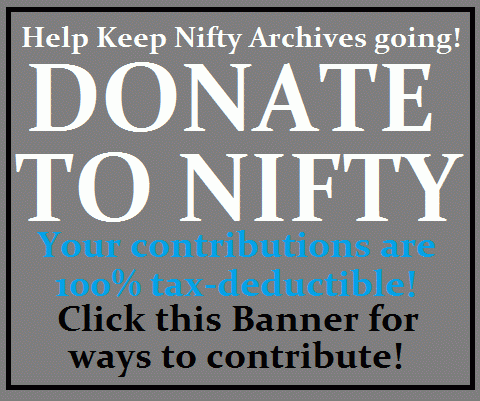 Tommyhawk's Guide
to Writing Erotica
If you want to write gay erotica,
this is your one-stop shop to the practicalities
of how to write the GOOD stuff!