Saltlickers
Our hero is traveling with a companion to a village of the Saltlickers on the planet Gresmore to trade with them for the jewels only they can produce. The only thing the Saltlickers want, though, is salt, and our hero's companion is experienced in what the Saltlickers want...the salty sweat only so easily produced by the human body on this hot world. But when things go too far, our hero starts giving these hungry Saltlickers a totally new source of salt from the organ between his legs.


Family Fortunes
Gary is traveling around the country on a wanderjahr after finishing high school, but his travels have a purpose, he is checking on all the members of his greatly extended family and the business they share. And when he finds Eric and Sally's marriage is on the rocks, the family fortunes require him to intervene somehow or other, like finding out why Eric is so unhappy and what he can do about it. No incest.


How To Make a Pervert
(In Three Easy Lessons)
Sanitized version. Our hero is keeping an eye on his significant other's son Tyler and Tyler's friends over the long Thanksgiving Weekend while she does the Christmas shopping with the friends' mothers. But the young men those women bring over are out to teach Tyler some new tricks, and our hero is the happy recipient of all their lessons. To read the unsanitized version, you have to ask me about the Rogue Moon. Send an e-mail to Tommyhawk1@AOL.COM.


A Night at the Opera
Deacon is stuck taking his grandmother to the opera to see "La Traviata" (again!) And it's worse to find out she's played matchmaker on him as well. But Deacon is far more interested in the girl's older brother who escorted her to the opera, and as the show begins, he finds out the interest is very, very mutual and maybe Grandma did a better job of matchmaking than he'd thought!


A License to Hunt
WITH A BRAND NEW, NEVER-BEFORE PUBLISHED IMAGE! Nate is going with his father to a camp for deer hunting and even though Nate has made it clear he doesn't want to hunt, his father asks him to pick up a license anyhow. Nate figures he's wasted his money, but finds out when he gets to the camp that his license to hunt is going to let him bag some horny studs instead.


Doodling
Gareth is waiting between classes during mid-terms and doing some doodling while he waits. His doodles are of a specifically sexual nature, him and a jock he saw naked in the shower a few days before, and to his horror, the jock walks up and sees the doodle. And when the jock comes up to him after class, he's surprised to find out the jock wants our hero to draw him naked! And that's only the beginning....


Better'n A Singing Telegram
Benny is in his office working on a contract when three men arrive unannounced. All Benny is told is that what they're here for his birthday, and what they offer is better than a singing telegram. It isn't Benny's birthday, but they deliver on the greeting anyway, and Benny finds out that they are offering a lot more than singing!


The Day They Changed the Law II
Sanitized version. Another story of the day the law of the US was changed by the 28th Amendment, which was designed to forever keep marriage as being between one man and one woman. But it turns out that the law does a lot more than that. In this story, we follow a new hero who is escorted home by a college student who's there to protect his innocence. But this guy takes him to a meeting place where he and his college friends are more than ready to exercise their new freedom to fuck our high school senior's ass all they want to! To read the unsanitized version, you have to ask me about the Rogue Moon. Send an e-mail to Tommyhawk1@AOL.COM.


MY LATEST KINDLE BOOKS
AT AMAZON.COM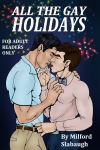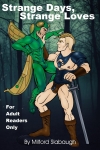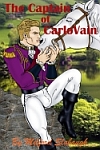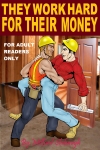 MY LATEST NOOK BOOKS
AT BARNES & NOBLE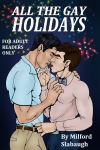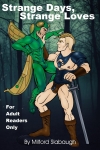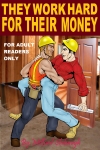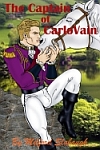 ATTENTION WEBMASTERS: I HAVE NOW SET UP
A "STORY OF THE WEEK" FEATURE YOU CAN
POST ON YOUR OWN WEBSITE. THE STORY AND
IMAGE WILL CHANGE EVERY WEEK.

Tommyhawk's

Fantasy World!
TO SELECT FROM THE AVAILABLE
BANNERS, CLICK HERE




Tommyhawk's Guide
to Writing Erotica
If you want to write gay erotica,
this is your one-stop shop to the practicalities
of how to write the GOOD stuff!


COOL SITE!


Erotic stories with an urban flair! Lots of gay sex stories with an
emphasis on older/younger pairings. This guy is where I was back in
1990, a new paysite and plenty of stories with hot sex, with a sizeable
Free Area to let you taste his fare before you buy!