DID YOU BUY ONE OF MY BOOKS AND NOT RECEIVE IT?
I always send out my books by e-mail to the address given on your Paypal account. If you don't get the book within 24 hours, you either aren't receiving my e-mails and/or can't accommodate a 9MB file. You need to change your Spam settings to not automatically delete e-mails, and check your Spam folder for my e-mails. If your e-mail account can't handle a file in the 5-10MB size range, I will need a different e-mail where I can send you the book. And by the way, once I have sold you a book, I will send it to you again as many times as you need me to, think of it as insurance against computer crashes, just write to me with the same e-mail as you have on the Paypal account, that's all the confirmation I need and I have the data on my book sales safe from any crashes on my side.


SAMPLE STORIES
One New Sample Posted Every Week
Plus One Sample Re-Run From Last Year
NOW ON SALE!
USE THE "CLICK TO LOOK INSIDE"
FOR MORE FREE STUFF!



Make Room for One More
Sanitized version. David and his buddies are four college guys who share a single room with a double-wide bed. Their fellow roommates are Lisa and Frank, an older couple who are currently fighting a lot. Then Frank turns up in their room at night and asks if he can squeeze into their bed for the night. These four are willing to scoot over and make room for one more in the middle...as long as he doesn't mind the games they're going to play with him once he gets in there! To read the unsanitized version, you have to ask me about the Rogue Moon. Send an e-mail to Tommyhawk1@AOL.COM.


Industrial Espionage
Steele is a burglar intent on stealing a corporation's prize possession, a robotic brain prototype, to turn it over to their competitor. But the robot in question is activated and initiates a security protocol designed to punish the burglar without having to call the police, so Steele pays the price for his crime on the spot.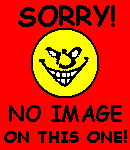 Broken Wing
A simple peasant working the land, he had always known the "angels" just as small forms high in the sky. Then one cold, rainy day, he finds an injured angel lying in his field with a broken wing. He sets out to mend the angel's wing and finds himself with the oddest sort of reward in turn.


Sold Into Slavery
Sanitized version. Fenn will be sold by his own father into slavery in two weeks' time, but for now, he is taken to a school where he will learn everything a slave needs to know, including how to please the huge gladiator who is waiting for him in his bed at night. To read the unsanitized version, you have to ask me about the Rogue Moon. Send an e-mail to Tommyhawk1@AOL.COM.


Aliens on Board
Our hero has to get something from the ship's hold at the other end of the ship. Trouble is, the space between is crawling with aliens that are actively hunting our hero. The odds are against our hero, but when the aliens catch him, killing him turns out to be the last thing they have on their minds!


Island of the Lost
Sanitized version. Tyler is flying his plane over the Pacific when it takes out and he is forced to ditch on a small island. He awakes to find he is not alone on the island, the place is inhabited by a lot of young men, marooned here since they were very young, who quickly proclaim him the new Headmaster. But the duties of the title are not what Tyler was expecting.... To read the unsanitized version, you have to ask me about the Rogue Moon. Send an e-mail to Tommyhawk1@AOL.COM.


Secrets of the Mithrin, and of Deks
Bal is a Dek, a massively built member of the human race living among the stars. Bal is marooned on an alien world with his only companion, a fellow castaway named Sinril. Sinril is another offshoot of humanity called the Mithrin, and who is now forced to reveal a secret to Bal about the Mithrin's sex life. But Bal has a secret of his own in that department....


Little Victories
Morton was the only black man at an all-white men's prep school, but when big, brawny black stud Damien arrived, Morton was no longer alone. He finally had someone to share things with, like the bed in the dorm room which they share!



ATTENTION WEBMASTERS: I HAVE NOW SET UP
A "STORY OF THE WEEK" FEATURE YOU CAN
POST ON YOUR OWN WEBSITE. THE STORY AND
IMAGE WILL CHANGE EVERY WEEK.

Tommyhawk's

Fantasy World!
TO SELECT FROM THE AVAILABLE
BANNERS, CLICK HERE


MY LATEST KINDLE BOOKS
AT AMAZON.COM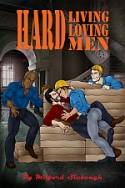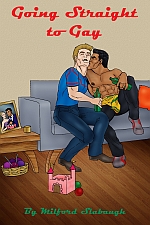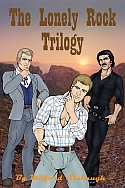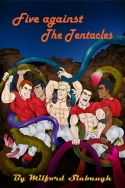 MY LATEST NOOK BOOKS
AT BARNES & NOBLE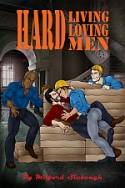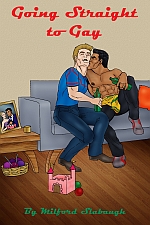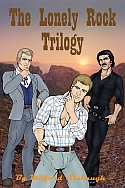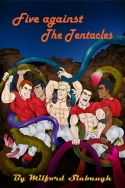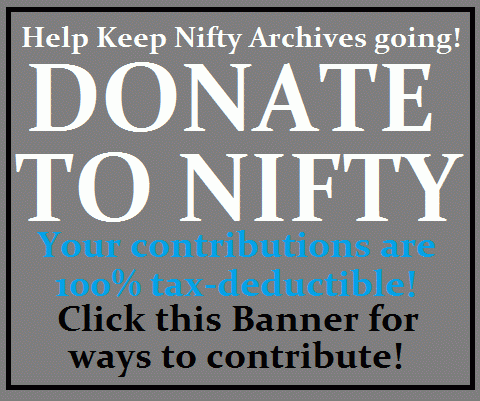 Tommyhawk's Guide
to Writing Erotica
If you want to write gay erotica,
this is your one-stop shop to the practicalities
of how to write the GOOD stuff!