DID YOU BUY ONE OF MY BOOKS AND NOT RECEIVE IT?
I always send out my books by e-mail to the address given on your Paypal account. If you don't get the book within 24 hours, you either aren't receiving my e-mails and/or can't accommodate a 9MB file. You need to change your Spam settings to not automatically delete e-mails, and check your Spam folder for my e-mails. If your e-mail account can't handle a file in the 5-10MB size range, I will need a different e-mail where I can send you the book. And by the way, once I have sold you a book, I will send it to you again as many times as you need me to, think of it as insurance against computer crashes, just write to me with the same e-mail as you have on the Paypal account, that's all the confirmation I need and I have the data on my book sales safe from any crashes on my side.



DONATE TO
TOMMYHAWK'S FANTASY WORLD
Help me to keep this ad-free story site going,
and to afford to spend my time writing more!

SAMPLE STORIES
One New Sample Posted Every Week
Plus One Sample Re-Run From Last Year
NOW ON SALE!
USE THE "CLICK TO LOOK INSIDE"
FOR MORE FREE STUFF!



Robot Carnival
Fellix and his robot butler Nesbitt are off to attend the Robot Carnival, a yearly festival put on by the all-powerful Cencon, a massive, self-aware computer that controls all robots. Mankind had struck a deal with Cencon and kept the robots as servants, but the price was paid by humanity's annual mandatory attendance at the Robot Carnival, a night when the robots run riot and take sexual liberties with their human masters.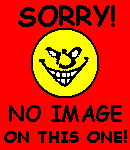 Royal Consort
In the future, Prince Edward, second son of the English King, goes forth to make the first arranged royal marriage between an Earthman and an alien king's son. He knows nothing of what he must do there, he only knows he needs to be a credit to England and his lineage. This resolution is put to the test when he discovers the alien Prince, locked up and in a stage of raging lust, and Prince Edward is locked inside the cell with him!


The Festival of Fathers
Sanitized version. Our hero is with his father who is studying and living with a tribe in the remote Amazon in the early part of the 20th Century. He and his parents have been adopted by the tribe as new members but now a tribal festival, the Festival of Fathers, is about to begin and our hero and his father must participate, and the main event is for the tribal chieftain to take our hero sexually! To read the unsanitized version, you have to ask me about the Rogue Moon. Send an e-mail to Tommyhawk1@AOL.COM.


One Can Look At the Father
In 1842, our hero and his father are on foot after an attack and seek refuge from the storm in an isolated cabin. The occupants, another father and son, make their guests welcome but the son finds out that the cabin's father has his own plans for our hero. No incest.


One Foot in Sweden
Our hero is in a small town in northern Sweden for the next six weeks and takes the offer of a local family to let him stay with them for that time. But it means he has to share a bed with the son Olaf, a big blond hunk who has an unusual bed, long and narrow. The only way for them to sleep in it together is to lie with heads at opposite ends and their legs intertwined...which leads to a session of foot-sex under the covers!


That Secret Smile
Kenneth has just married Maureen, and only her brother Harold knows that his sister actually has no intention of ever having sex with any man, ever, even a sweet stud like Kenneth! So when Maureen "breaks her leg" after the ceremony and "can't have sex until the leg heals", our hero decides to make it up to his new brother-in-law by substituting for her in the marriage bed.


Back of the Van
Our hero's new job requires him to ride in the back of a van for two hours with eight other guys en route to the jobsite. He gets in, to find that there's only eight seats; where is he to ride? Lying in the middle, it turns out, at the feet of these eight hulking studs, and when a ninth hunky guy gets in, the new man's place in the van turns out to be riding our hero's ass! This spot ends up shared in turn by all eight men in the back of the van, and our hero is in for the two-hour ride of his life!


Peanut Butter
Every day at the end of work, our hero sights the hunky jogger running bare-chested his way en route to the park across the street and he has only a few seconds of time to chat up this hunk. The odds are stacked against our hero but he has a secret weapon up his sleeve--peanut butter and the power of curiosity!



ATTENTION WEBMASTERS: I HAVE NOW SET UP
A "STORY OF THE WEEK" FEATURE YOU CAN
POST ON YOUR OWN WEBSITE. THE STORY AND
IMAGE WILL CHANGE EVERY WEEK.

Tommyhawk's

Fantasy World!
TO SELECT FROM THE AVAILABLE
BANNERS, CLICK HERE


MY LATEST KINDLE BOOKS
AT AMAZON.COM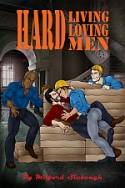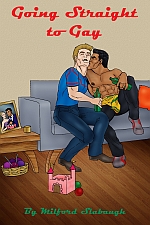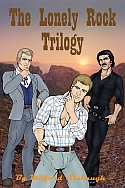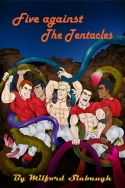 MY LATEST NOOK BOOKS
AT BARNES & NOBLE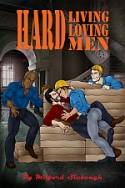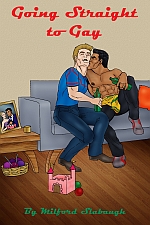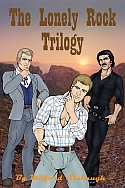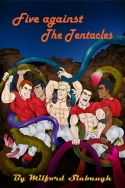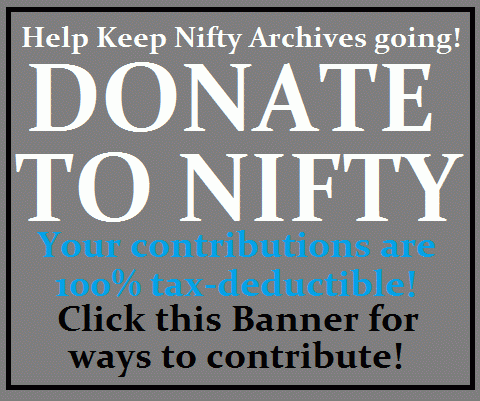 Tommyhawk's Guide
to Writing Erotica
If you want to write gay erotica,
this is your one-stop shop to the practicalities
of how to write the GOOD stuff!