DID YOU BUY ONE OF MY BOOKS AND NOT RECEIVE IT?
I always send out my books by e-mail to the address given on your Paypal account. If you don't get the book within 24 hours, you either aren't receiving my e-mails and/or can't accommodate a 9MB file. You need to change your Spam settings to not automatically delete e-mails, and check your Spam folder for my e-mails. If your e-mail account can't handle a file in the 5-10MB size range, I will need a different e-mail where I can send you the book. And by the way, once I have sold you a book, I will send it to you again as many times as you need me to, think of it as insurance against computer crashes, just write to me with the same e-mail as you have on the Paypal account, that's all the confirmation I need and I have the data on my book sales safe from any crashes on my side.



DONATE TO
TOMMYHAWK'S FANTASY WORLD
Help me to keep this ad-free story site going,
and to afford to spend my time writing more!

SAMPLE STORIES
One New Sample Posted Every Week
Plus One Sample Re-Run From Last Year
NOW ON SALE!
USE THE "CLICK TO LOOK INSIDE"
FOR MORE FREE STUFF!



Dr. Mannbender's Sanitarium
Charles has gone with a friend of his to Dr. Mannbender's Sanitarium, for the friend has praised it as a place to rest, revitalize and reinvigorate his work-weary body. But the good doctor seems to have some very odd ideas for therapy, including a form of massage that looks suspiciously like another, very familiar activity.


Make Room for One More
A sanitized story. David and his buddies are four college guys who share a single room with a double-wide bed. Their fellow roommates are Lisa and Frank, an older couple who are currently fighting a lot. Then Frank turns up in their room at night and asks if he can squeeze into their bed for the night. These four are willing to scoot over and make room for one more in the middle...as long as he doesn't mind the games they're going to play with him once he gets in there! To read the unsanitized version, you have to ask me about the Rogue Moon. Send an e-mail to Tommyhawk1@AOL.COM.


In Love With My Own Penis
In the land of Schroedinger's Cat, our hero is having a heart-to-heart talk with an important personage in his life, his own penis. It's about our hero's lover, who's wonderful to our hero in every way but one, how he makes love, and he and his penis have to come to some sort of accommodation before he can move on. The question boils down to, which one does he love more?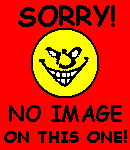 Broken Wing
A simple peasant working the land, our hero had always known the angels just as small forms high in the sky. Then one cold, rainy day, he finds an injured angel lying in his field with a broken wing. He cares for the injured angel and finds himself with the oddest sort of reward in turn.


Prince Adran and the Fairies
Prince Adran is visiting a neighboring kingdom and has fallen for one of the young nobles there, Lord Maro. One afternoon, he finds the young lord in a meadow with a fairy nearby. It turns out that fairies only come to people of a certain sort, and Lord Maro is one of this sort. Fortunately, so is Prince Adran!


Perfect Love
CL-5 is a household robot, but not an ordinary robot for he has fallen in love with his owner. And so, with careful mechanical perfection, he sets out to make the man his lover, not just once, but a lifetime together, the two of them, for the rest of the man's life, in a state of perfect love.


The Papoose of Saddleback Camp
A sanitized story. Shawnee Sal, the whore of Saddelback Camp, has died of a fever, leaving her son, the "Papoose," alone and without a home in their snowed-in mining camp. The men decide to trade him off, each man taking him in for a night and day each. Our hero draws the second day, to find the first man very unwilling to relinquish his guardianship, and later that night, when he and the Papoose go to bed together, he finds out why! To read the unsanitized version, you have to ask me about the Rogue Moon. Send an e-mail to Tommyhawk1@AOL.COM.


Gung Hay Fat Choy!
It's the last day of the 15-day Chinese New Year celebration and Jimmy is feeling restless, like he's searching for something, what, he doesn't know. He goes out on his own to the carnival, and when he meets Bobby, he figures out what he was searching for, the loving of a good man!



ATTENTION WEBMASTERS: I HAVE NOW SET UP
A "STORY OF THE WEEK" FEATURE YOU CAN
POST ON YOUR OWN WEBSITE. THE STORY AND
IMAGE WILL CHANGE EVERY WEEK.

Tommyhawk's

Fantasy World!
TO SELECT FROM THE AVAILABLE
BANNERS, CLICK HERE


MY LATEST KINDLE BOOKS
AT AMAZON.COM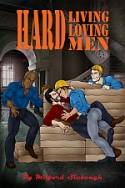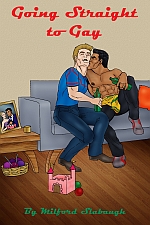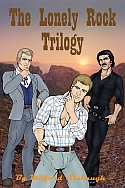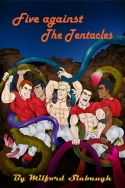 MY LATEST NOOK BOOKS
AT BARNES & NOBLE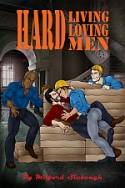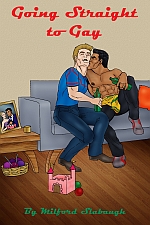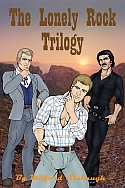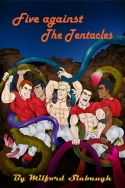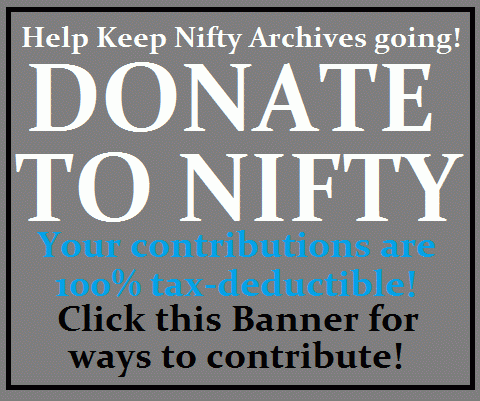 Tommyhawk's Guide
to Writing Erotica
If you want to write gay erotica,
this is your one-stop shop to the practicalities
of how to write the GOOD stuff!